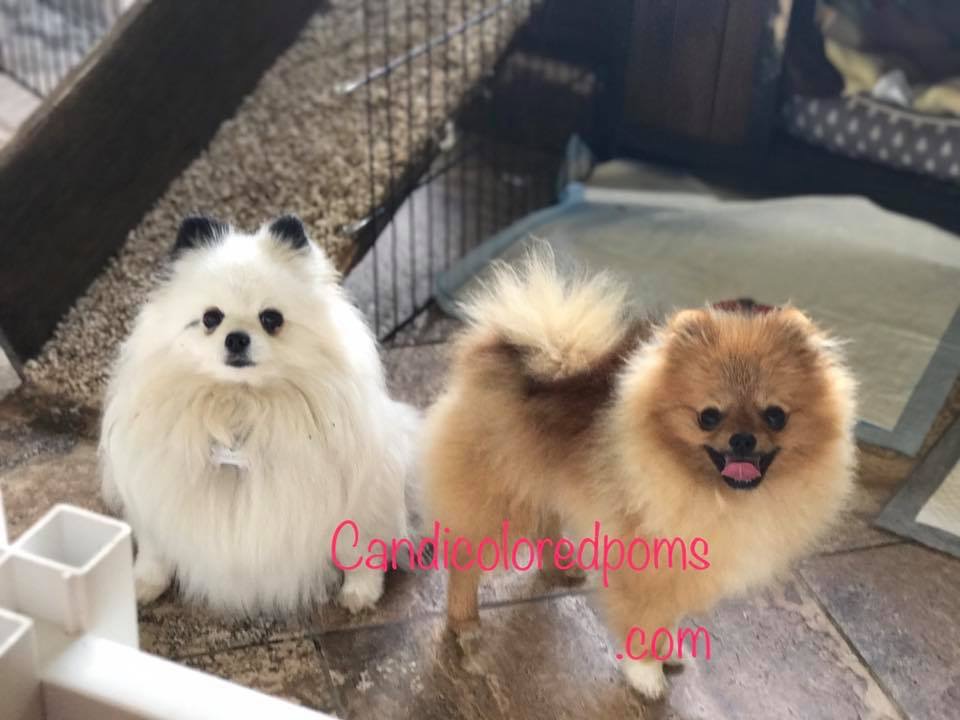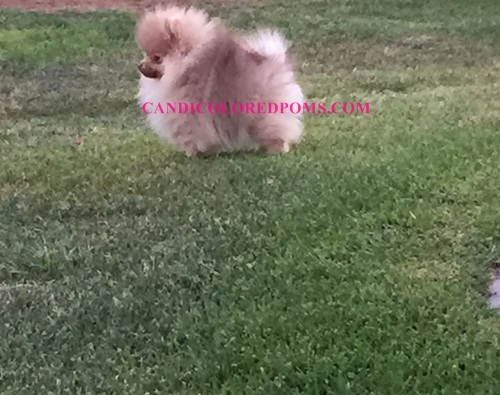 ALL puppies are sold without AKC papers as we want them in PET HOMES ONLY!! We have lots of references available upon request.

ABOVE YOU CAN SEE A COUPLE VIDEOS OF A PAST LITTER.  ALL PUPPIES ARE NOW SOLD, BUT HIS IS TO SHOW YOU HOW CUTE OUR PUPPIES ARE AND HOW WE RAISE THEM.

THESE CUTIES BELOW ARE FROM SOME OF OUR LAST  LITTERS AND HAVE FOUND LOVING HOMES.  PICTURES ARE SO YOU CAN SEE THE QUALITY OF PUPPIES WE PRODUCE.  BELOW PUPPIES ARE ALL SOLD!!!!!

POMERANIAN PUPPIES FOR SALE, POMERANIAN BREEDERS IN CALIFORNIA.  YOU MAY E-MAIL ME WITH ANY QUESTIONS AT : candicoloredpoms@yahoo.com OR CALL ME 909-228-2481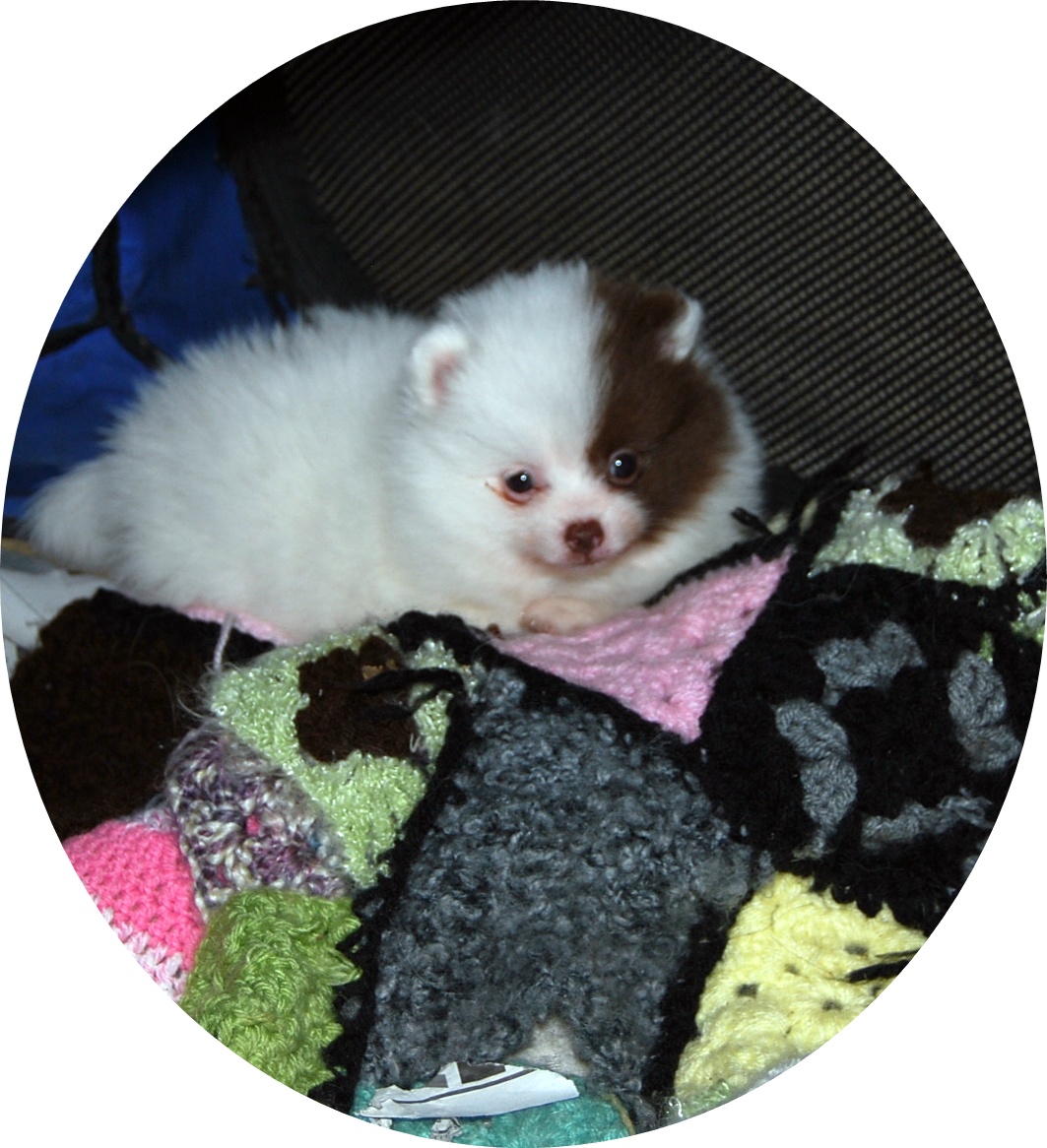 IF YOU WOULD LIKE TO SEE OUR REFERENCES , PLEASE GO TO THE HOME PAGE AND SCROLL TO THE BOTTOM, THEN GO INTO THE GUEST BOOK.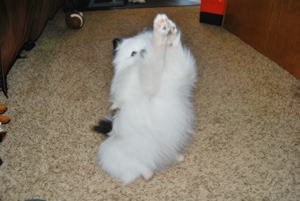 JELLY BEAN SAYS, 'THANKS FOR VISITING WITH US, AND HOPE YOU'LL CHECK BACK SOON !! CALL US WITH ANY QUESTIONS AT 909-228-2481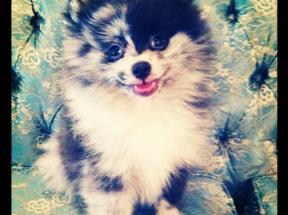 JELLY BEAN'S BLUE MERLE PARTI PIEBALD

THESE TWO PUPPIES (ONE TRI COLORED MERLE AND ONE CHOCOLATE AND TAN ) WERE FATHERED BY OUR BOY FABIO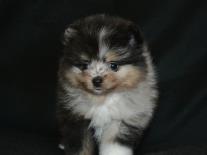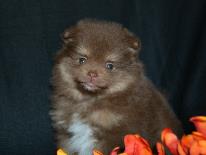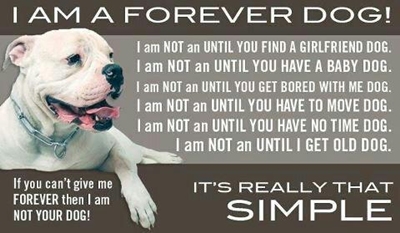 PLEASE MAKE SURE YOU ARE READY FOR A PUPPY IN YOUR LIFE, THEY ARE A LIFELONG COMMITMENT.  THANKS

Tinsel and Kanes son in his puppy uglies.

Cream Sable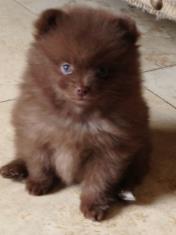 WE FEED, AND HIGHLY RECOMMEND, NUVET PLUS CANINE VITAMINS.  THEY ARE THE PROPER VITAMIN, MINERAL AND ANTIOXIDANT INTAKE.  THEY PROMOTE PROPER ORGAN & NERVE FUNCTION, BUILDS A STRONG IMMUNE SYSTEM (which is crutal for young puppies) HEALTHY HEART, LUNGS AND CONNECTIVE TISSUES.  HELPS WITH TEAR STAINS, ENERGY LEVELS AND ALLERGY PROBLEMS.   THESE ARE JUST A FEW OF THE BENIFITS OF THIS GREAT SUPPLIMENT.   THEY HAVE A 60 DAY MONEY BACK GUARANTEE TOO.  HOW CAN YOU LOSE??  TO ORDER, CALL 1-800-474-7044 AND GIVE THEM ORDER CODE #37000.  YOU MUST HAVE CODE # TO ORDER.  GO TO WWW.NUVET.COM FOR MORE INFO ON THEIR PRODUCT.


SMOOCH AND CESARS PARTI COLORED BOY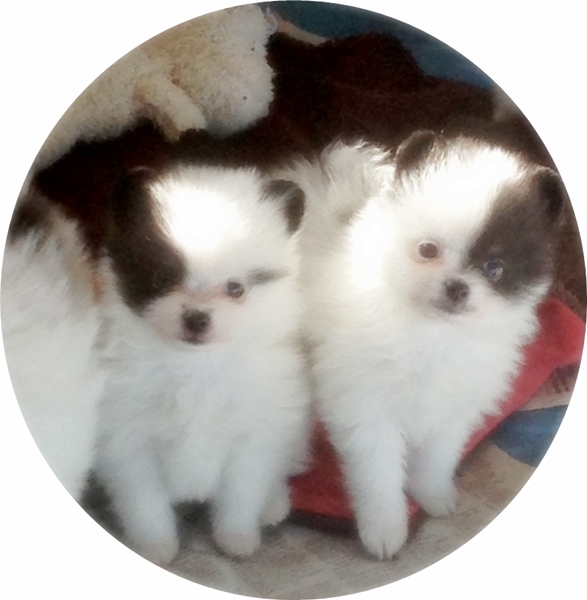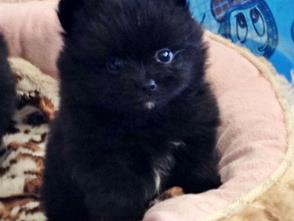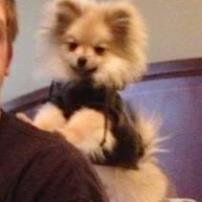 CRICKET AND POPCORNS BLACK WITH WHITE MARKINGS.

TINSEL AND KANES, WOLF SABLE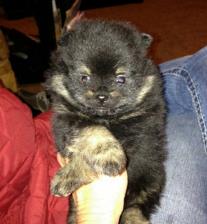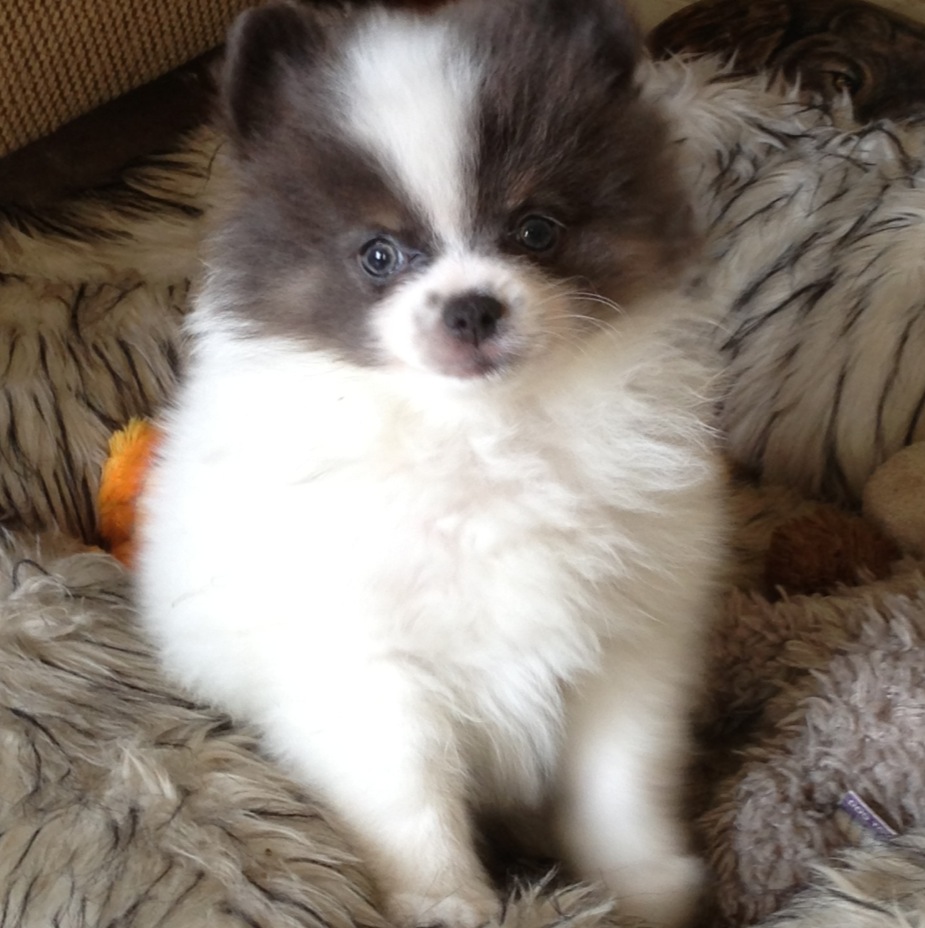 THIS IS SMOOCH AND CESARS, BLUE AND TAN PARTI.  VERY RARE COLOR.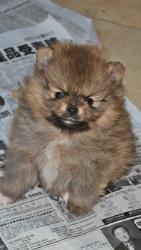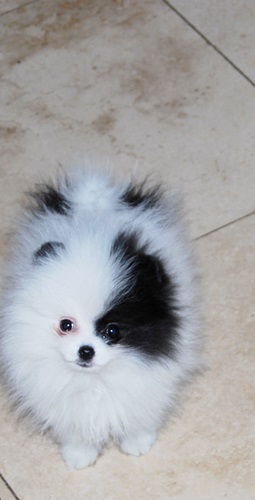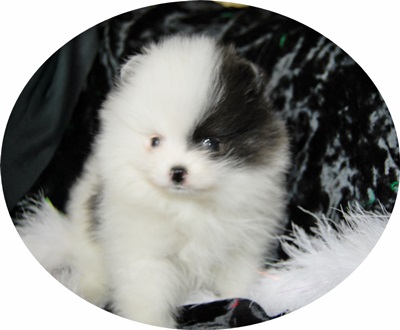 ALL OUR PUPPIES AT CANDICOLOREDPOMS ARE BORN IN OUR BEDROOM IN A PACK -N-PLAY AND GROW UP IN OUR LIVINGROOM (SEE BELOW PICTURE). THEY HAVE NEW TOYS WEEKLY, HEALTHY DIETS, THE BEST VETERINARIAN CARE AND ARE RAISED IN AN ENRICHED, ACTIVE ENVIRONMENT.   THEY ARE OUTGOING, WELL SOCIALIZED, LOVED AND HANDLED EVERYDAY TO ENSURE YOU RECIEVE A HAPPY POM PUPPY THAT WILL FIT RIGHT INTO YOUR HOME LIFE.  OUR OUTDOOR DOGGIE CONDO IS HEATED AND COOLED, COUNTY INSPECTED AND LICENSED WITH 'EXCELLENT' RATINGS.  CONDO HAS A VERY LARGE PLAY YARD ATTACHED IN BACK WITH SWIMMING POOLS, TOYS AND PET COTS TO SUNBATHE ON EVERYDAY.    PLEASE READ SOME OF OUR REVIEWS/REFERENCES LOCATED IN OUR GUEST BOOK LOCATED ON THE 'HOME' PAGE OF MY SITE. YOU CAN ALSO FOLLOW ME ON FACEBOOK UNDER CANDI'S POMERANIANS LIVE,  AND ON YOUTUBE.    FEEL FREE TO CALL ME WITH ANY QUESTIONS OR TO COME AND VISIT WITH US. 909-228-2481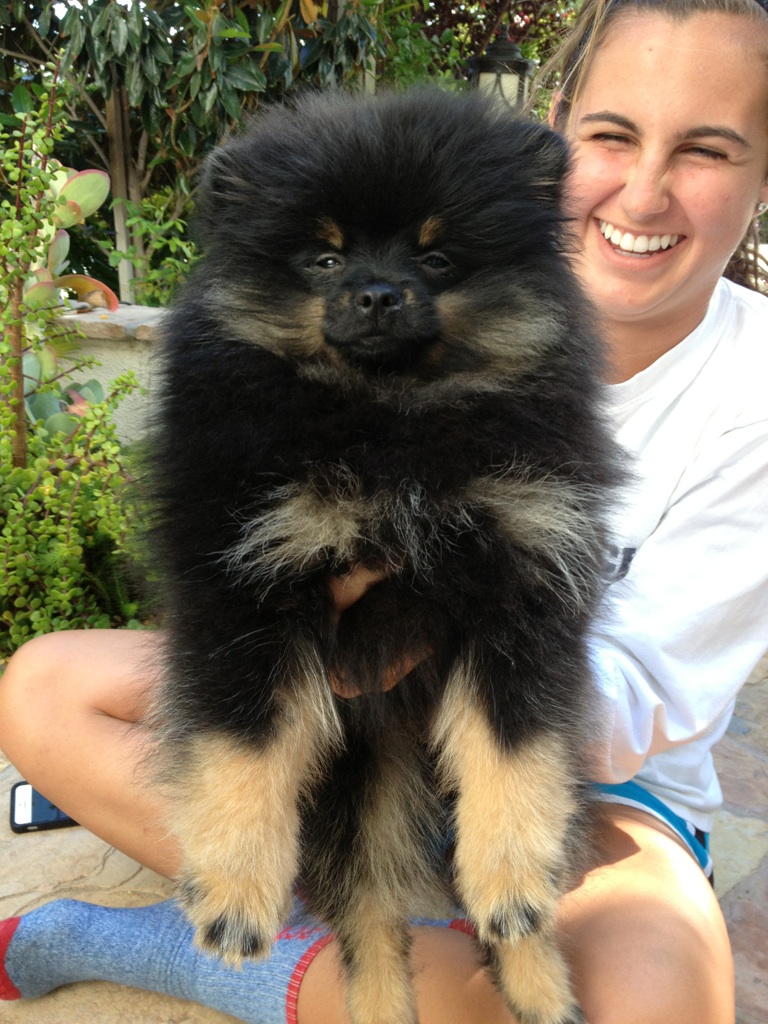 POTTY TRAINING YOUR PUPPY

  GO TO MODERNPUPPIES.COM AND SEE THE PUPPY APT.  IF YOU ORDER ONE USE CODE# CC92344 AND YOU WILL RECIEVE A 5% DISCOUNT.  AMAZING VIDEO!!  I'LL BE ADDING A LINK TO THEM SOON.

  PLEASE BE PATIENT, PICTURES LOAD SLOWLY.  DONT GIVE UP.

SEE BELOW- - CALL ME 909-228-2481.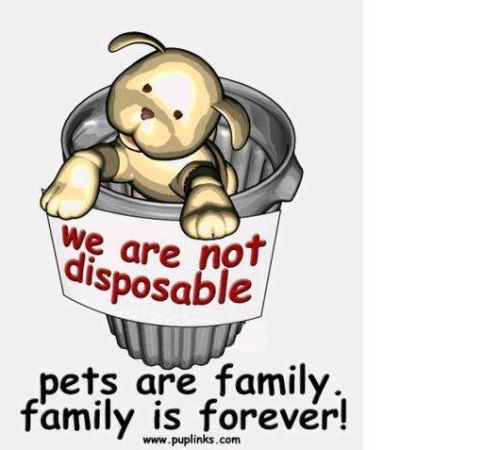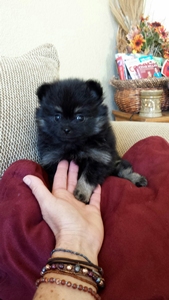 BLK/TAN -FROM KONA AND CRICKET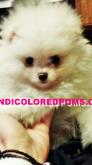 PLEASE CLICK ON A PICTURE TO ENLARGE IT OR FOR SLIDE SHOW.  ALL THESE PUPPIES ARE NOW SOLD.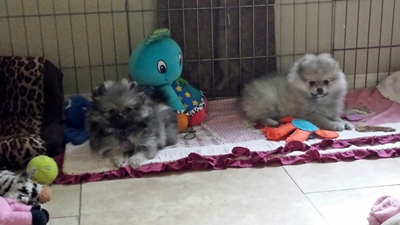 CANDICOLOREDPOMS.COM- OUR CREAM SABLE PUPPIES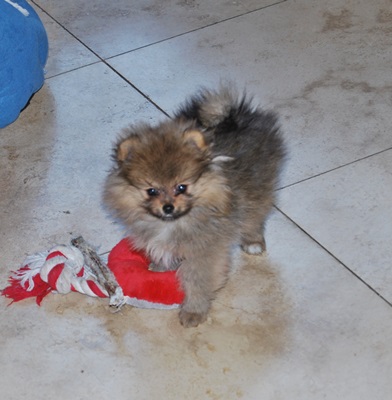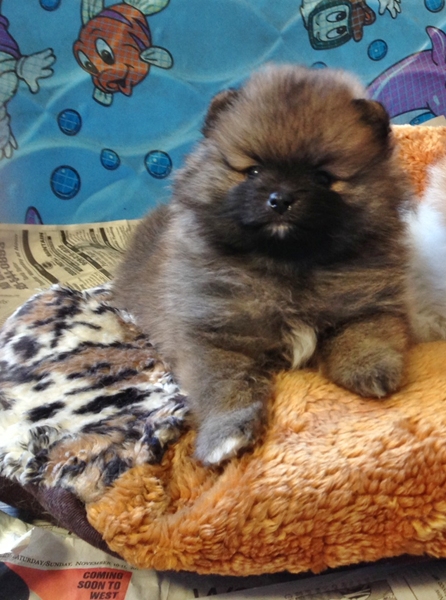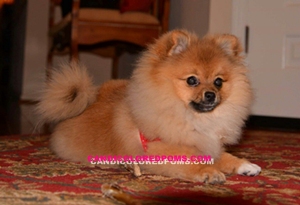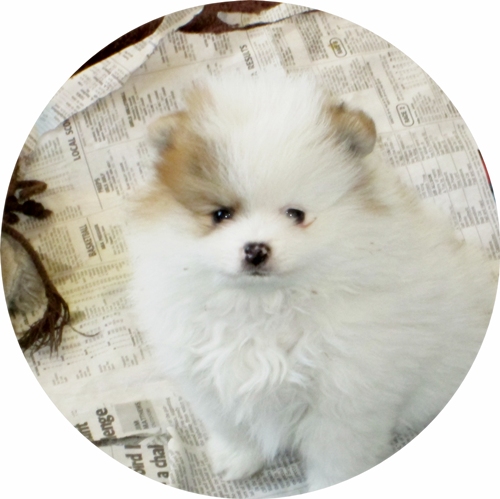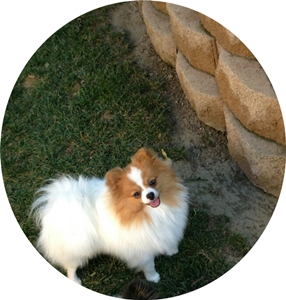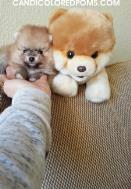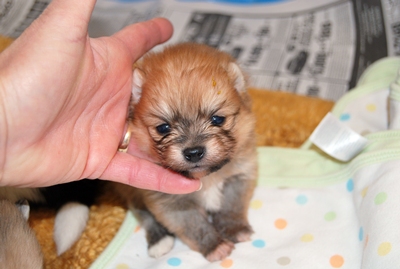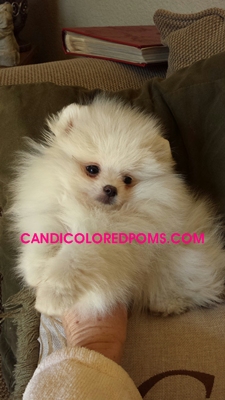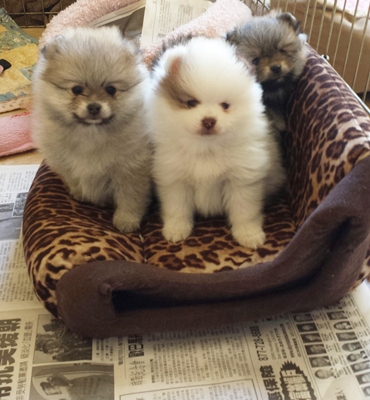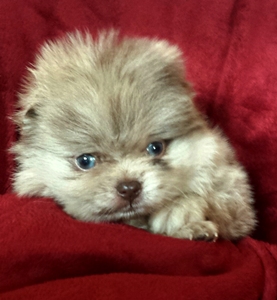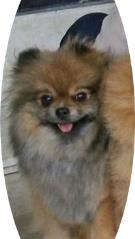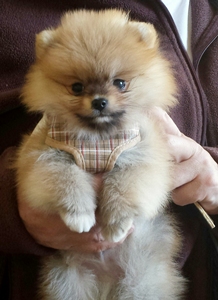 ROO AND HOUDINI'S ORANGE BOY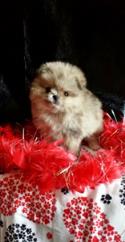 chocolate merle- candicoloredpoms.com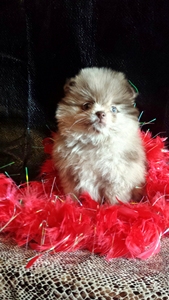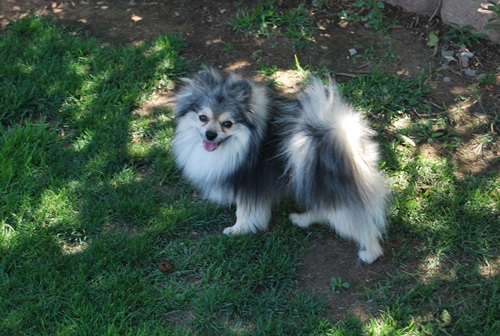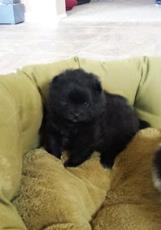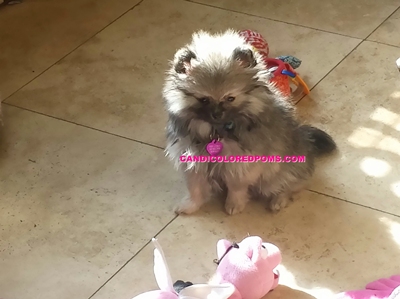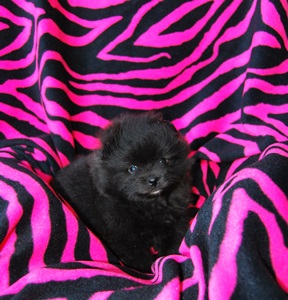 THESE 2 PUPPIES ARE GLITTER AND HOUDINI'S PUPPIES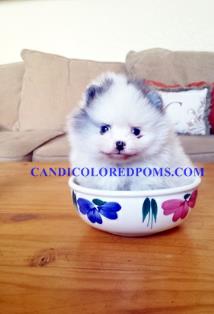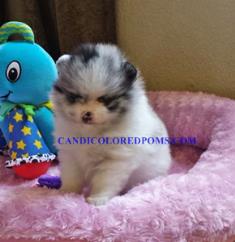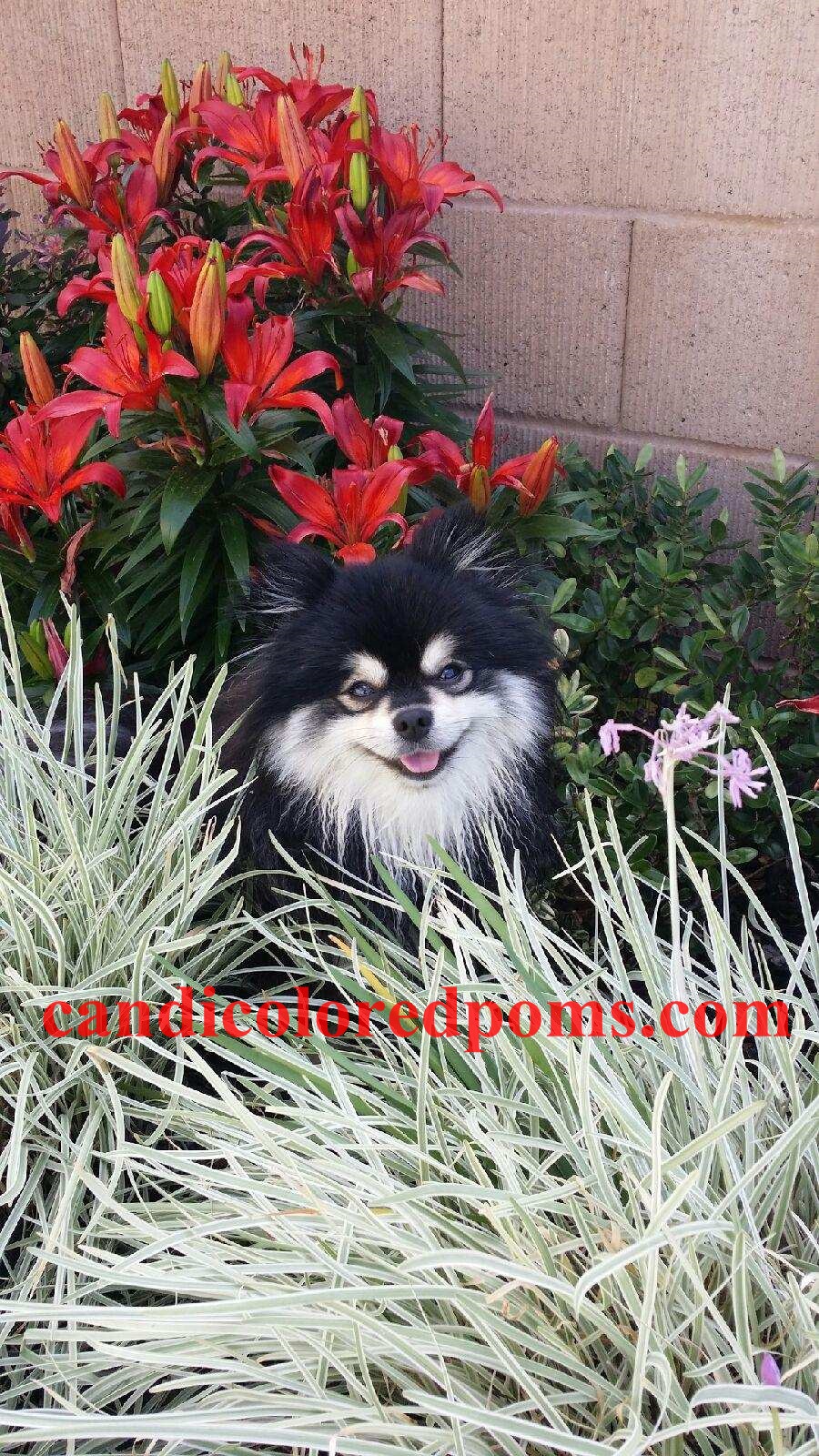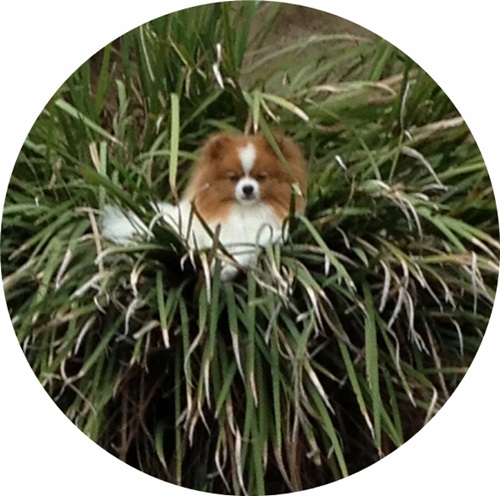 YOU CAN SEE THIS DOG AS A PUPPY ON THE 1ST ROW , EIGHTH PICTURE IN.  ABOVE.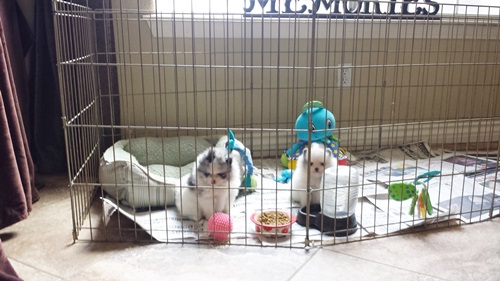 ROO AND FABIOS PARTI MERLE

KATNISS AND DNIRO'S BLACK AND SILVER (HER BROTHER IS OUR WHITE BOY, QUINCY.)

I TRY TO KEEP OUR 'FOR SALE' PAGE AND OUR FACEBOOK PAGE (CANDI'S POMERANIANS LIVE)  UPDATED WITH AVAILABLE NEW PUPPIES AND UPDATES ABOUT UPCOMING PUPPIES.  IF YOU SEE SOMETHING YOU LIKE, PLEASE CALL ME ASAP, YOU MAY HAVE NOTICED, OUR PUPPIES SELL VERY QUICKLY, SO DONT WAIT.  THANKS 909-228-2481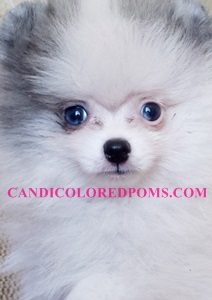 FABIO AND ROOS PIBALD BLUE MERLE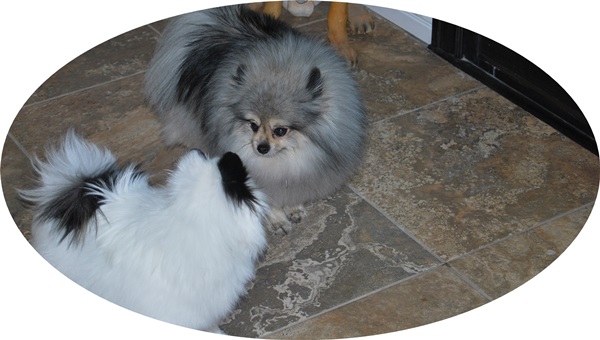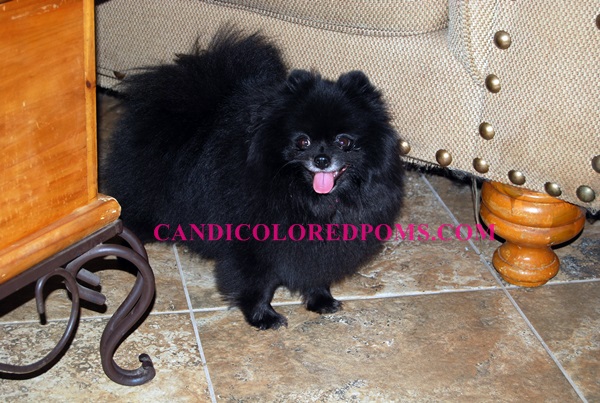 JELLY BEAN (LEFT) AND TINSELS WOLF SABLE PUP (RIGHT)

JET BLACK GIRL- SHE IS JELLY BEANS HALF SISTER.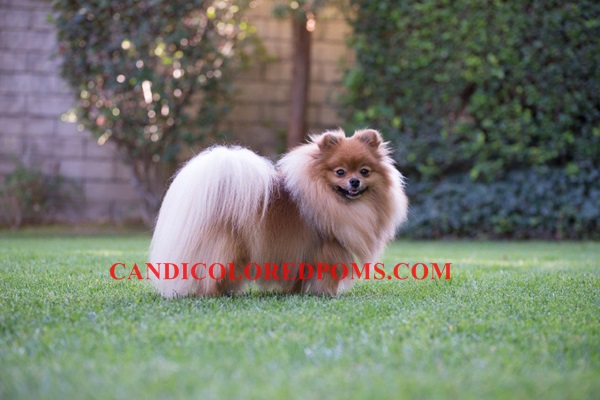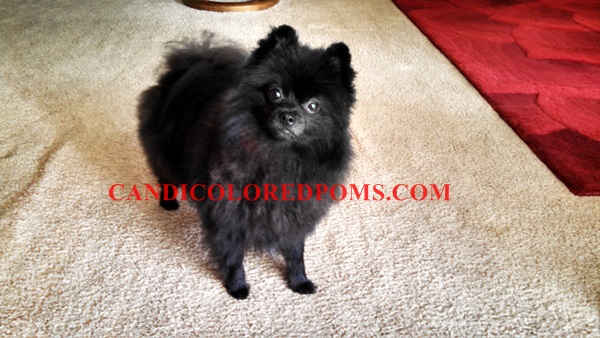 KATNISS AND DNIROS ALL BLACK GIRL AT 1 YR.  JUST COMING OUT OF THE PUPPY UGLIES. I'll post more pictures as her adult coat comes in if her owner sends updates.   She is 1 of our boy, Quincy's sister.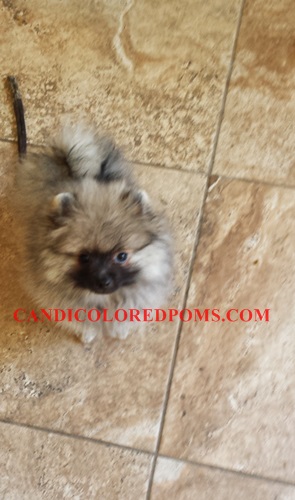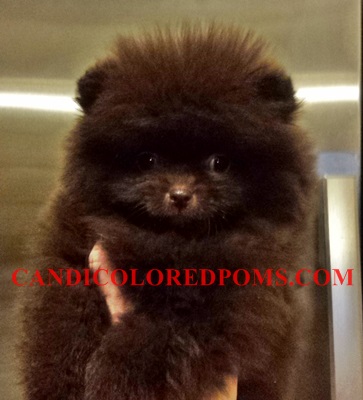 DIAMOND AND MOUSSE'S CHOCOLATES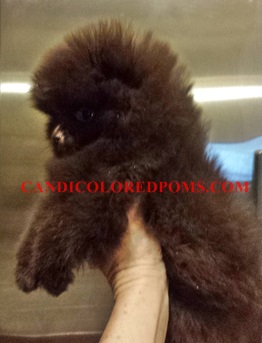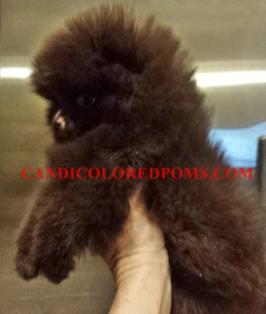 DAJA AND KONAS CREAM SABLE AT 13 WKS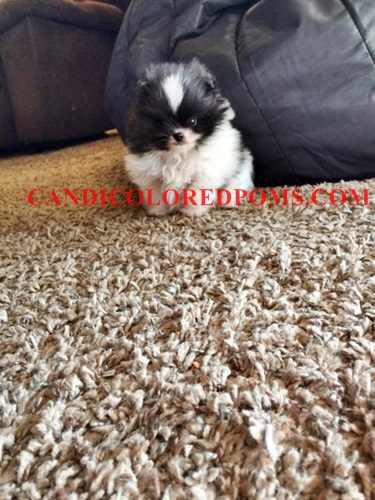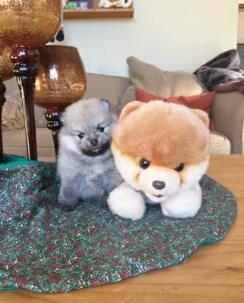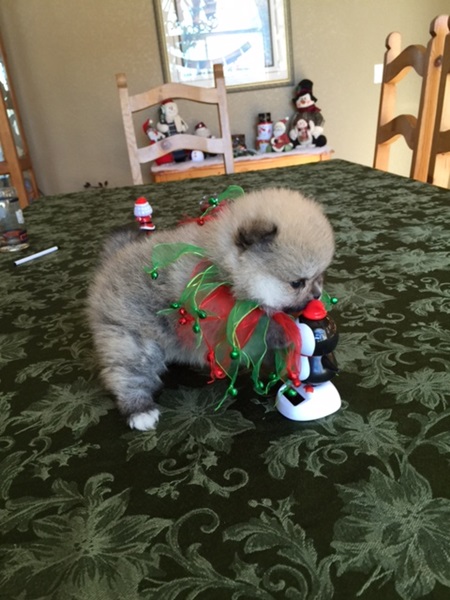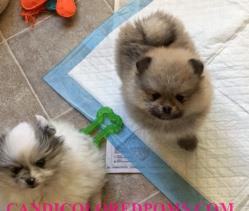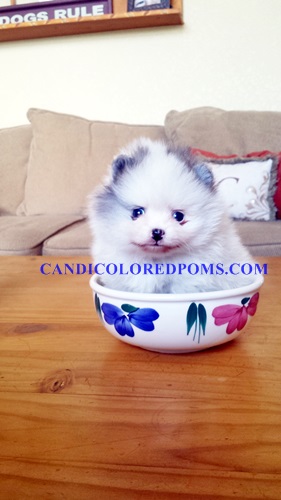 KEEP SCROLLING TO THE BOTTOM OF THE PAGE... ALMOST THERE FOR PUPPY PICS!

ROO AND POPCORN'S BLUE MERLE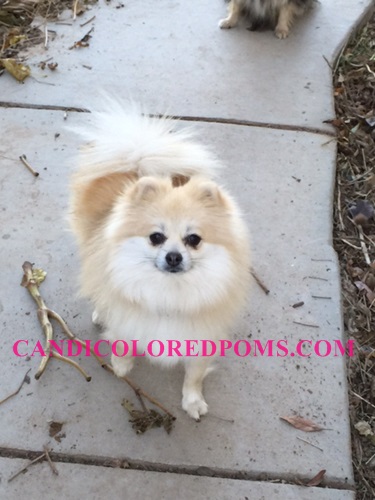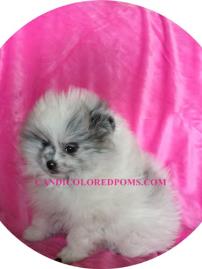 JELLY BEAN'S PUPPY.  BLUE MERLE PARTI PIEBALD POMERANIAN

ONE OF OUR BLACK AND TAN POMERANIAN PUPPIES ALL GROWN UP AT CANDICOLOREDPOMS.COM

CREAM SABLE AT CANDICOLOREDPOMS.COM

ROO AND FABIO'S ORANGE PIEBALD PARTI GIRL.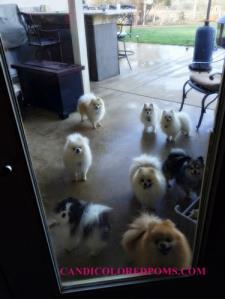 SOME OF OUR POMS AT PLAY.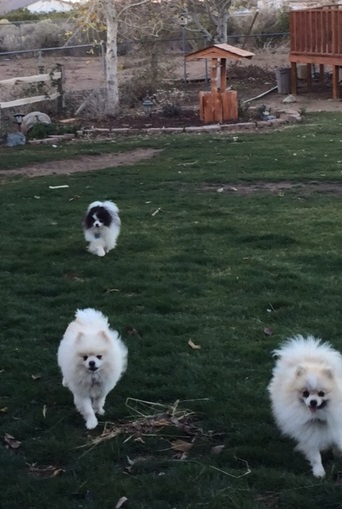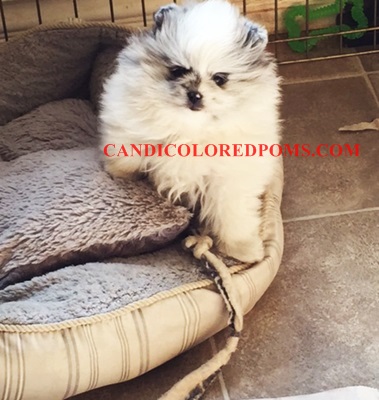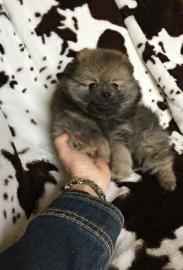 GLITTER AND QUINCY'S PARTI.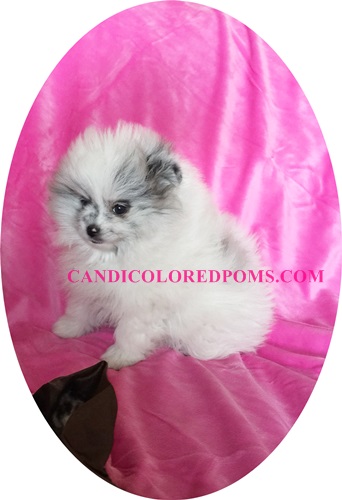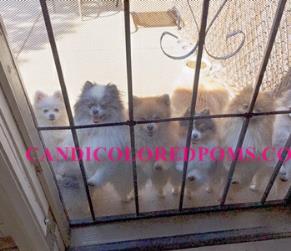 ROO AND FABIOS, PIEBALD PARTI MERLE POMERANIAN

GLITTER AND KONAS DAUGHTER

JELLY BEANS PUP (LEFT), CRICKET AND KONAS PUP (RIGHT).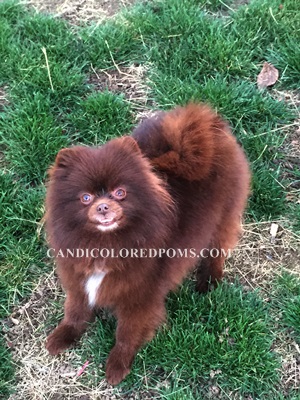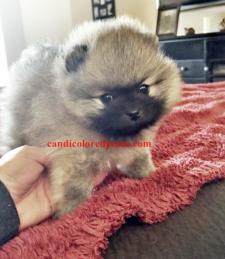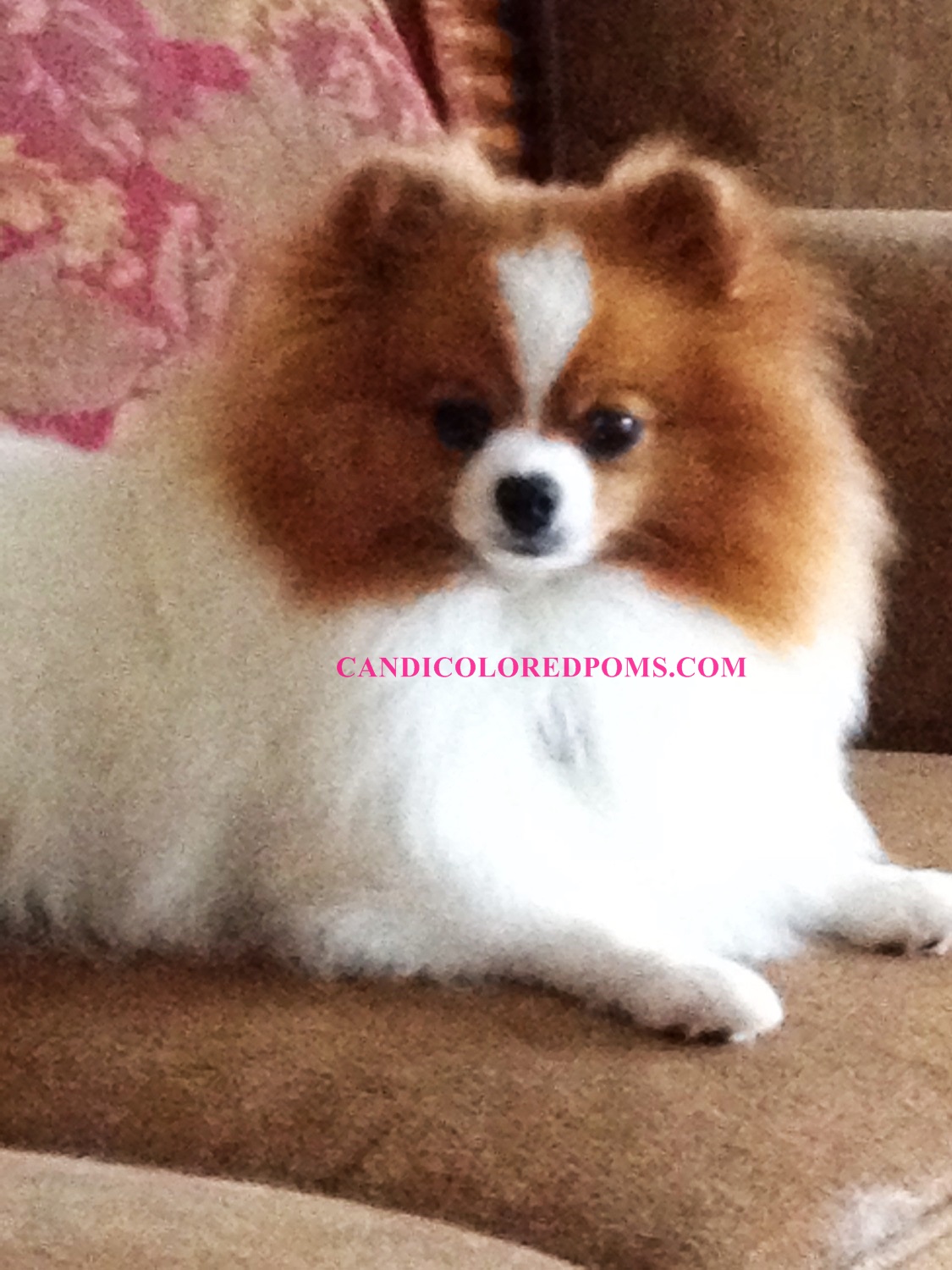 DAJA AND QUINCY'S CREAM SABLE- THESE THREE PICTURES ARE THE SAME DOG AS HE GROWS. LAST PICTURE, HE IS STARTING THE PUPPY UGLIES.  I'LL POST MORE AS HIS ADULT COMES IN.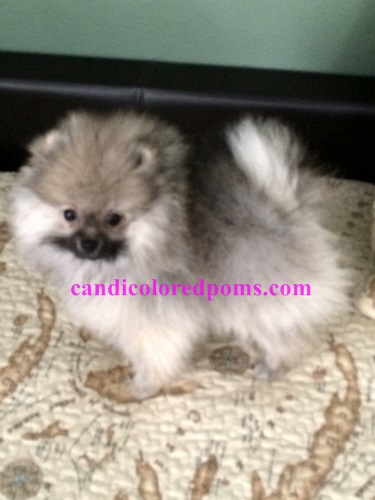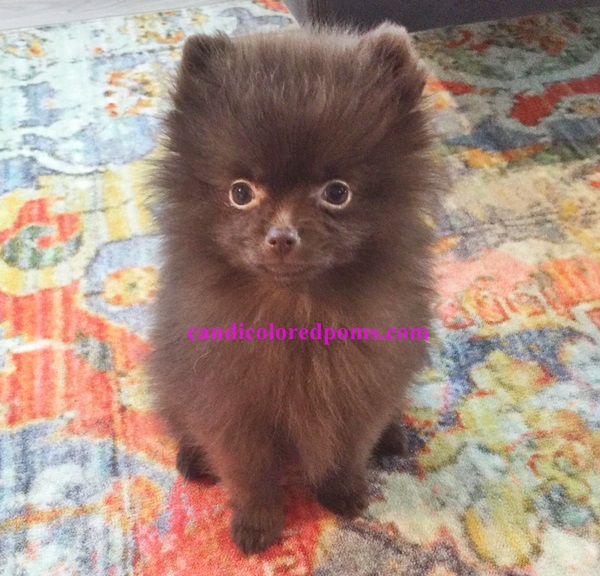 Diamond and Mousse's chocolate pup in the puppy ulies (left) and just starting to come out of the uglies (right).  It only gets better from here!

SMOOCH AND FABIOS GIRL- JELLY BEANS HALF SISTER.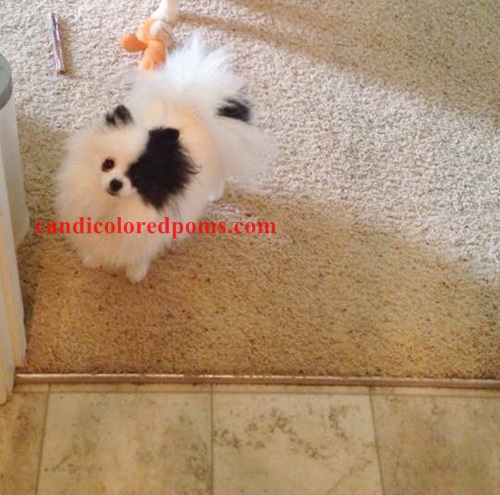 JELLY BEAN AND HOUDINI'S DAUGHTER.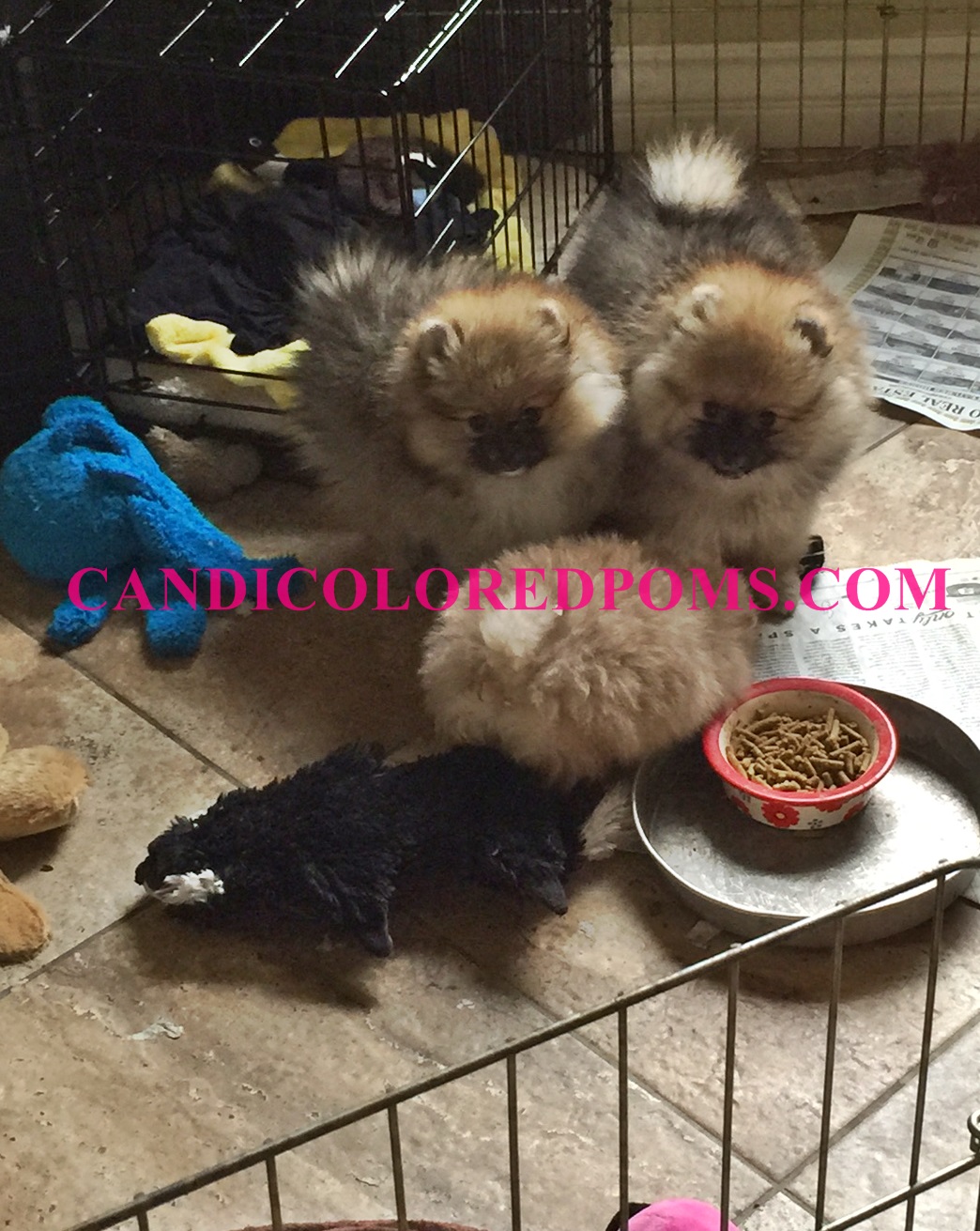 KATNISS AND HEATHENS ORANGE SABLE POMERANIAN PUPS

KATNISS AND HEATHENS PUPPIES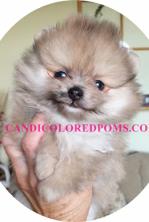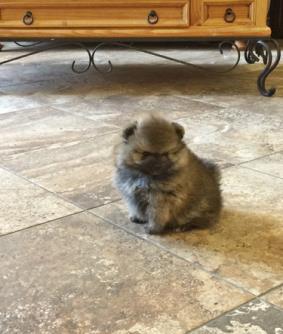 ROO AND FABIOS ORANGE SABLE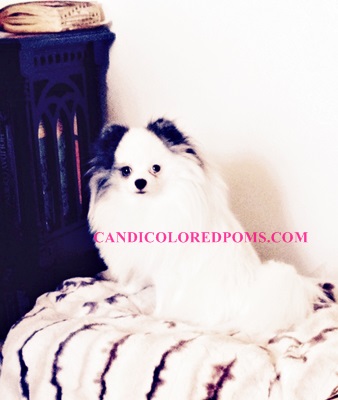 SAME PUPPY AT A YEAR OLD. COLORING IS STILL SILVER, BUT PICTURE DIDNT PICK THAT UP.

DIAMONDS CHOCOLATE POM PUPPY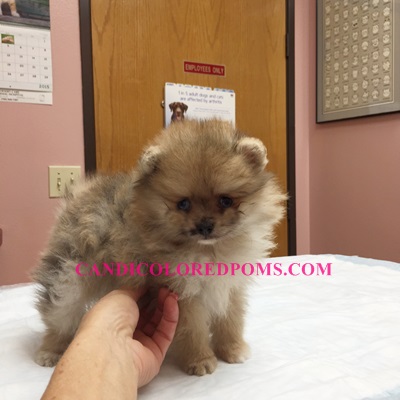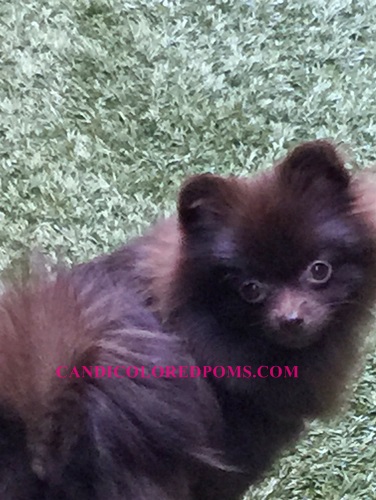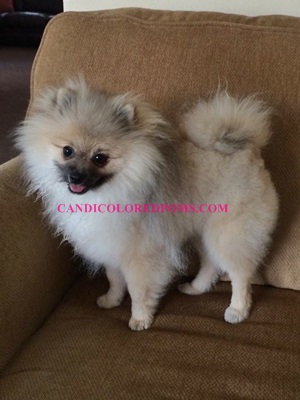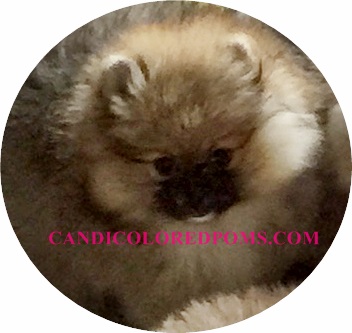 THIS IS KATNISS AND HEATHENS DAUGHTER, CLOVER.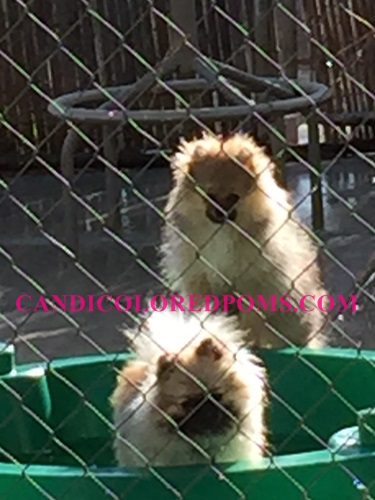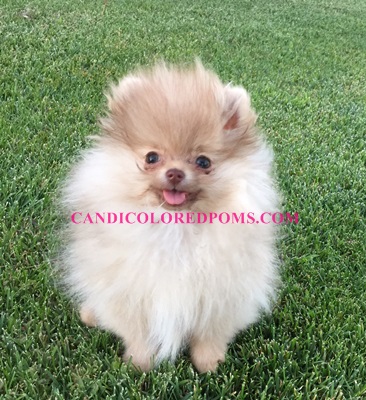 THESE ABOVE TWO PICTURES ARE OF GLITTER AND QUINCY, BEAVER COLORED PUPPY, MEEKA.  SHE IS A VERY TINY, PICTURE PERFECT LITTLE POMERANIAN, WHAT PEOPLE REFER TO AS A TEACUP POMERANIAN

ROO AND FABIO'S ORANGE MERLE.  SHE ACTUALLY HAD TWO BLUE EYES!

MAXIMUS OF BEACHPARTYPOMS.COM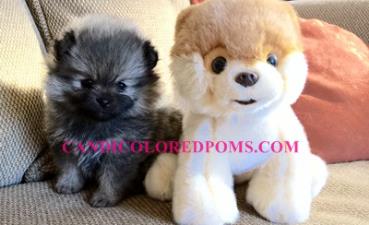 We also use this tiny black and tan boy as stud.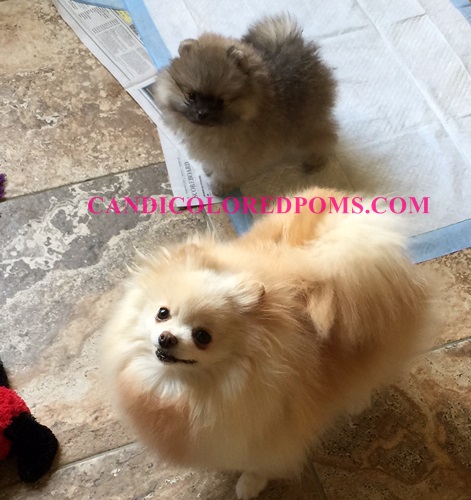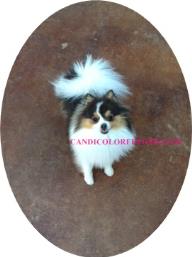 GUMBO PLAYING IN THE POOL. BLUE TRI PARTI POMERANIAN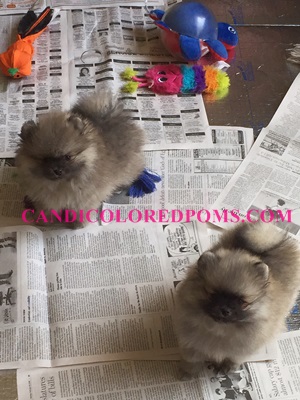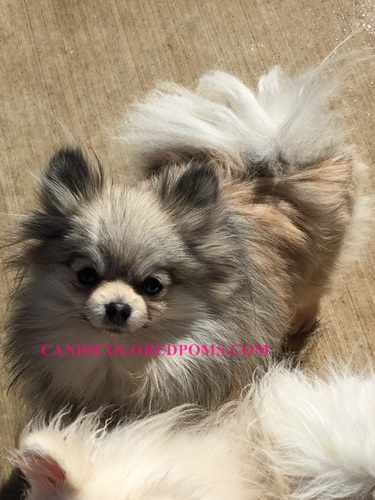 SWEET PEA COMING OUT OF THE PUPPY UGLIES.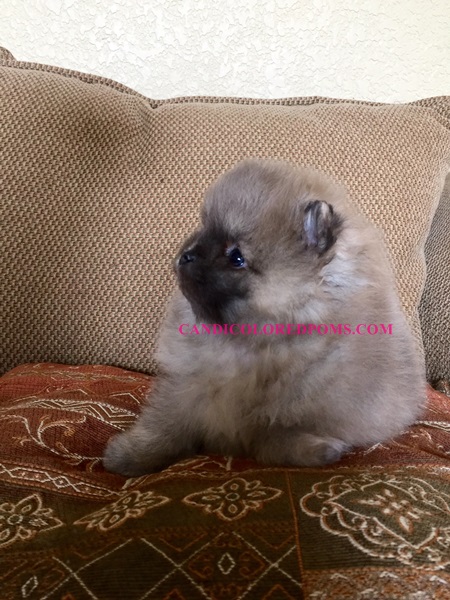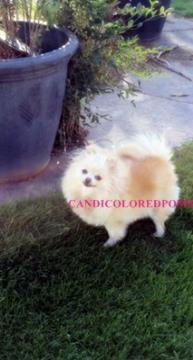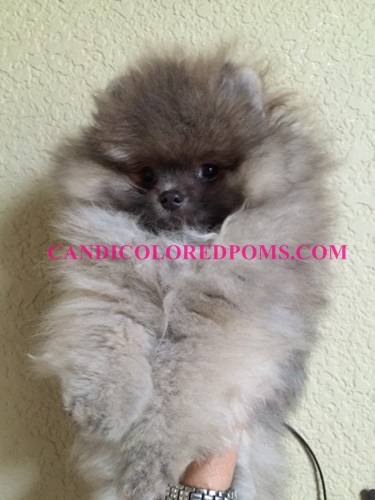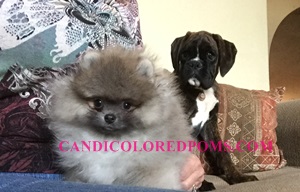 SAWYER- BUNNY AND GOTHAMS SON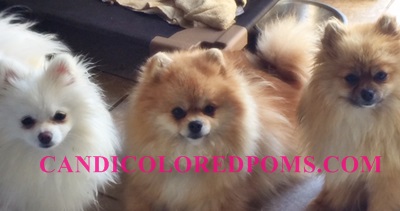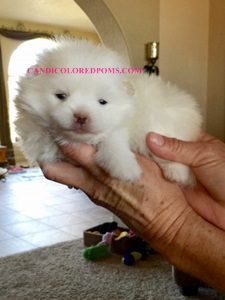 PLEASE CALL ME WITH ANY QUESTIONS AT 909-228-2481.  PAST PUPPY PICS AT BOTTOM OF THIS PAGE.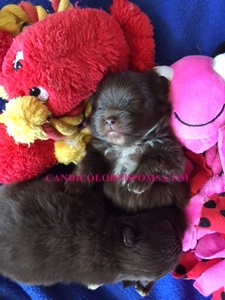 Diamonds and Quincy's chocolate puppies.

Katniss and Heathens white.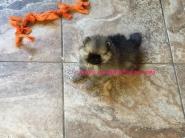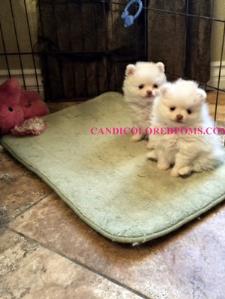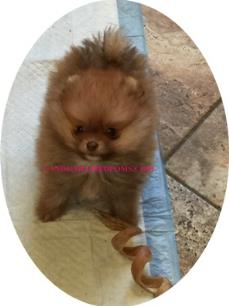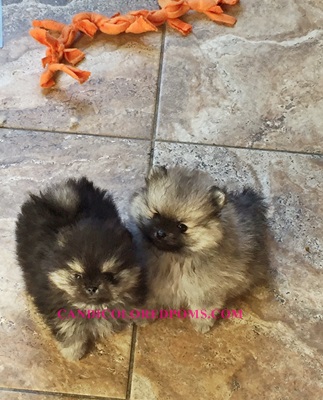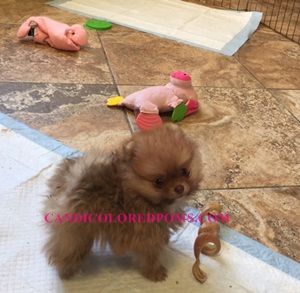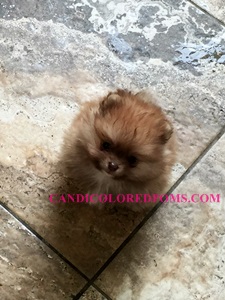 DIAMOND AND HEATHENS BEAVER COLORED MALE.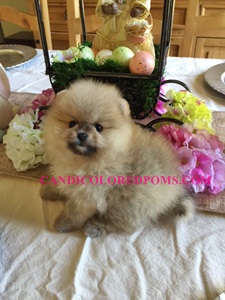 SAWYER AND CLOVER'S DAUGHTER, DUMPLIN.  SHE IS GRANDDAUGHTER TO MY GIRLS, BUNNY AND KATNISS.

JELLY BEAN'S DAUGHTER-PAISLEY

  IMPORTANT: NEW FACEBOOK CREATED- CANDI'S POMERANIANS LIVE REPLACES CANDICOLOREDPOMS PLEASE WATCH OUR PUPPIES GROW UP ON FACEBOOK!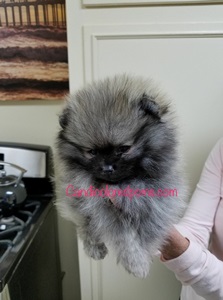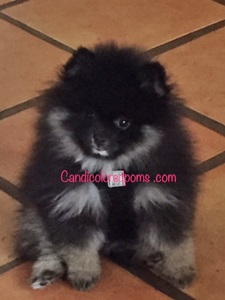 OLIVIA AND SAWYERS DAUGHTER

KATNISS AND SAWYERS BLACK AND SILVER PUPPIES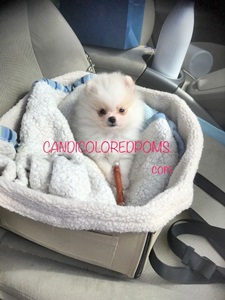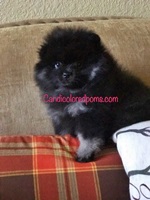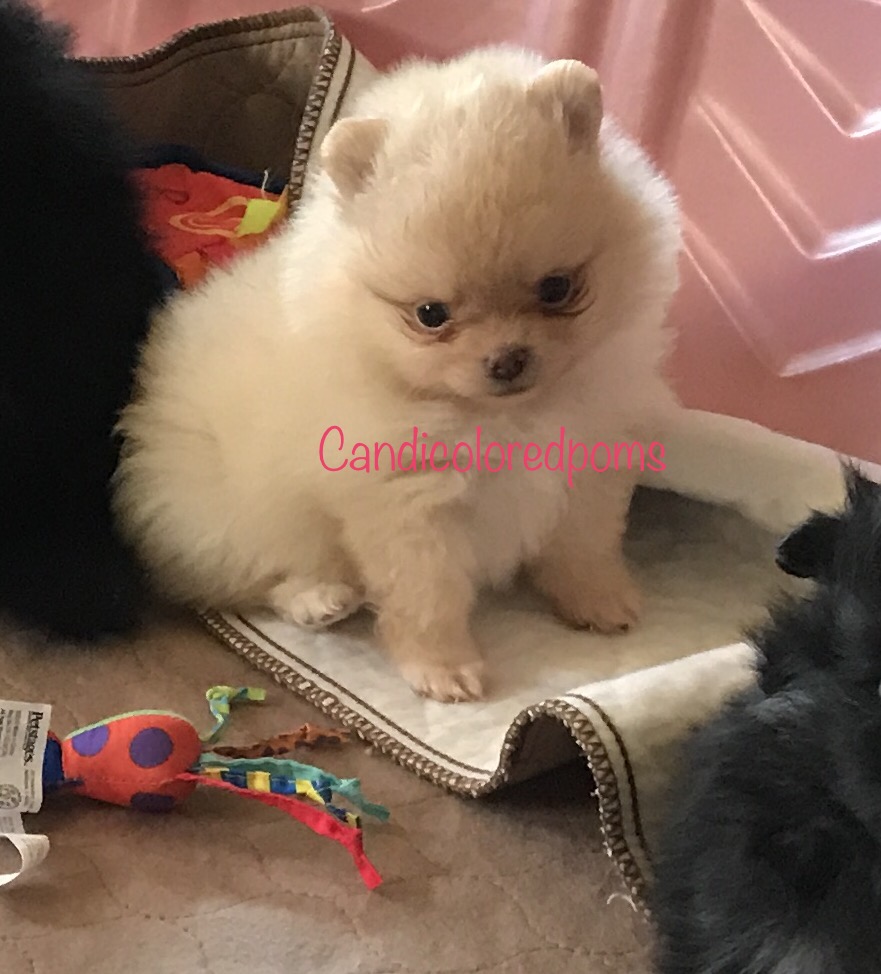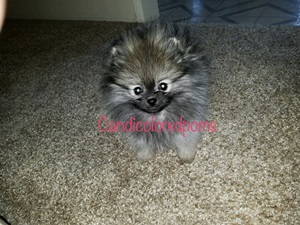 SWEETPEA AND QUINCY'S GIRL


  PLEASE CALL ME WITH ANY QUESTIONS.....CANDI 909-228-2481

VIDEO'S ON OUR NEW FACEBOOK PAGE:  Candi's pomeranians live

FOLLOW ALONG ON FACEBOOK... Candi's pomeranians live

YOU CAN WATCH OUR PUPPIES GROW UP THERE AND ANY NEWS OF NEW PUPPIES WILL BE POSTED THERE ALSO.  CALL ME WITH ANY QUESTIONS AT 909-228-2481

  PLEASE SEE VIDEOS AND PICTURES ON OUR FACEBOOK PAGE ALSO AT:  Candi's pomeranians live OR ON youtube at candicoloredpoms

  SCROLL TO THE BOTTOM OF THIS PAGE FOR PICTURES OF PAST PUPPIES ALSO.

FEEL FREE TO CALL ME WITH ANY QUESTIONS AND FOR PRICES 909-228-2481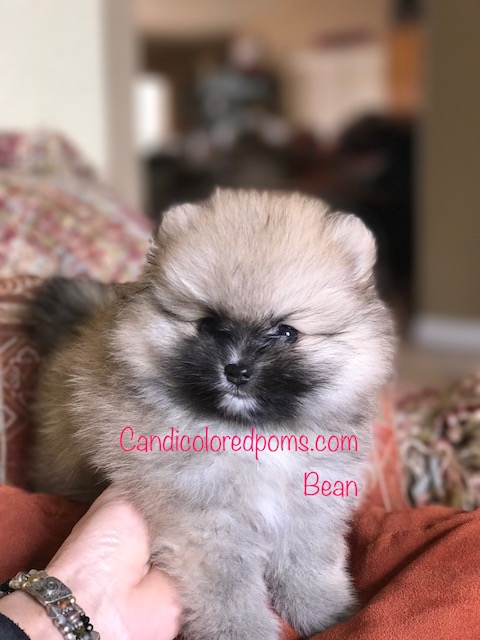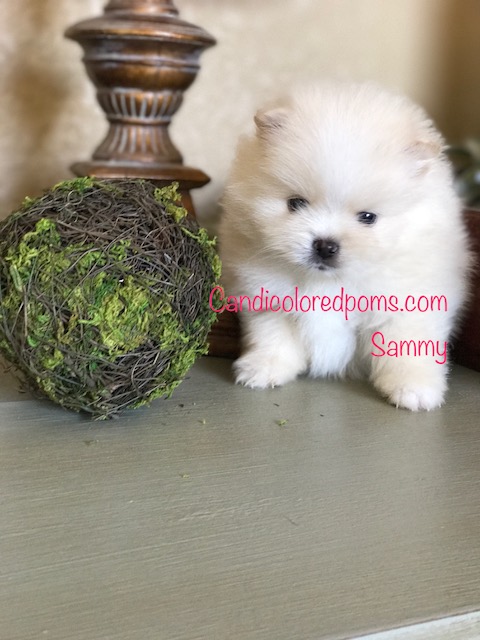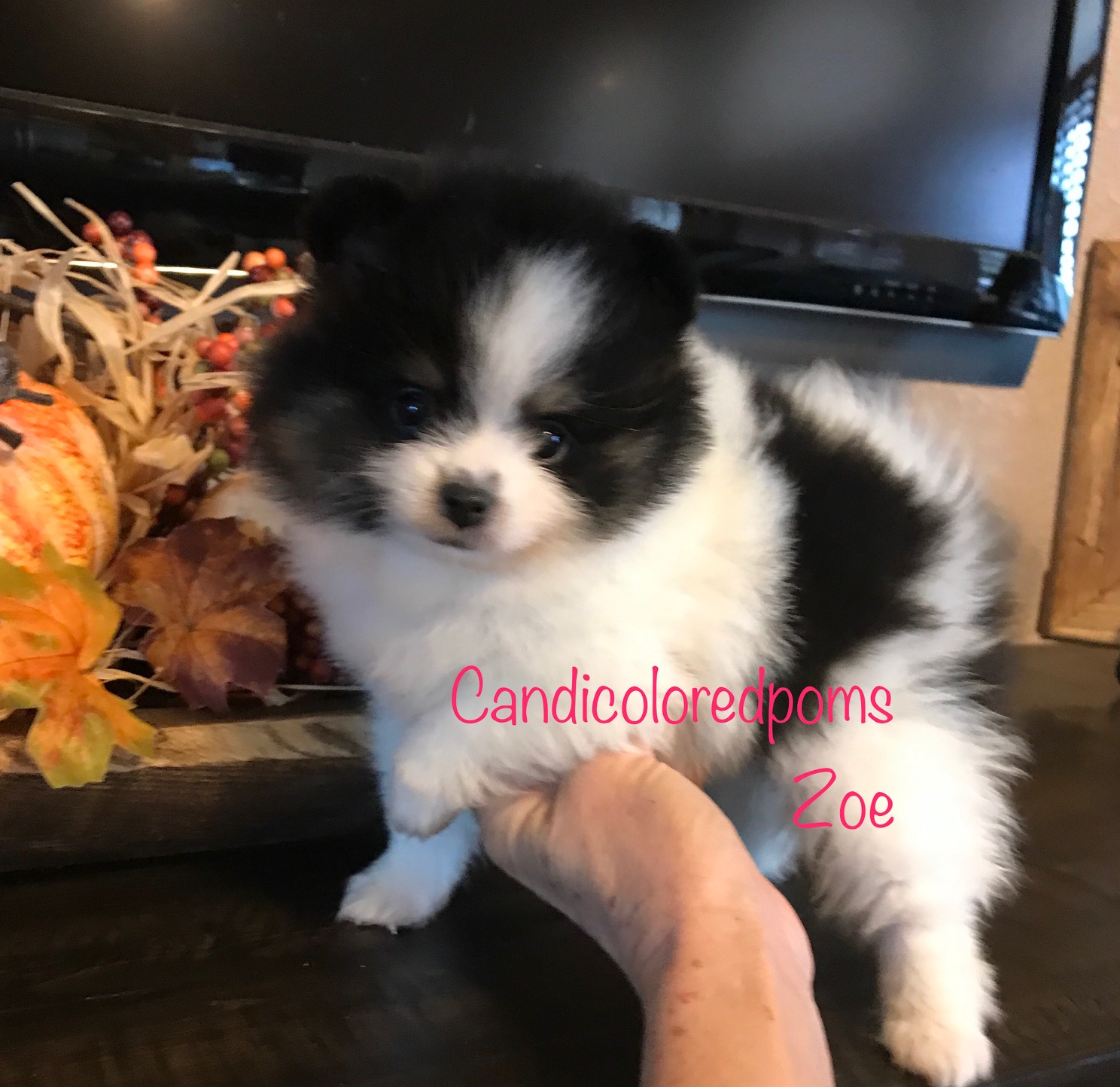 YAHTZEE AND KENO'S TRI COLORED PARTI POMERANIAN PUPPY.

candicoloredpoms.com

heathen

CALL ME FOR MORE INFO ABOUT OUR ADOPTION PROCESS

909-2282481   LIVE VIDEO ON OUR FACEBOOK PAGE AT CANDI'S POMERANIANS LIVE.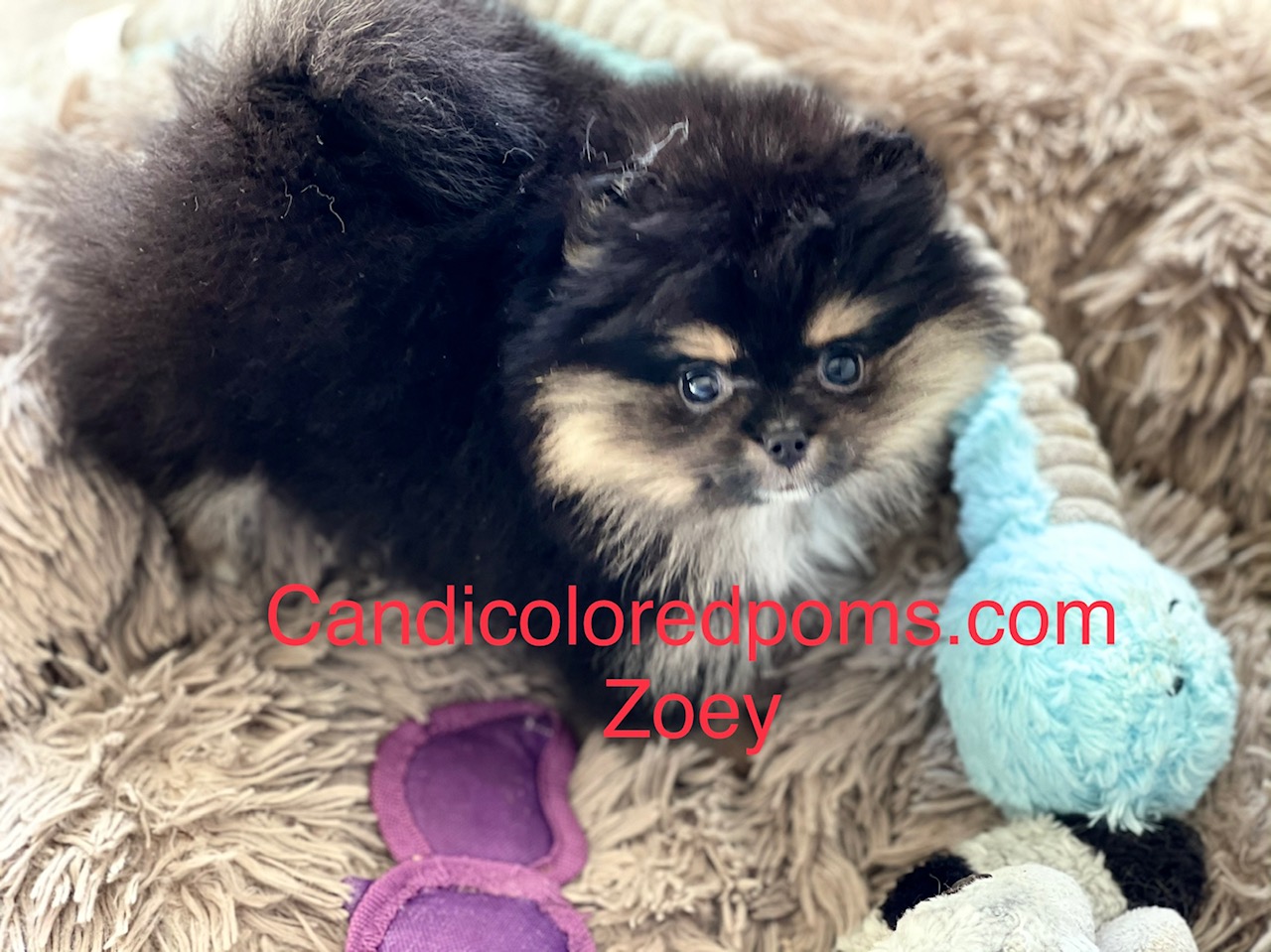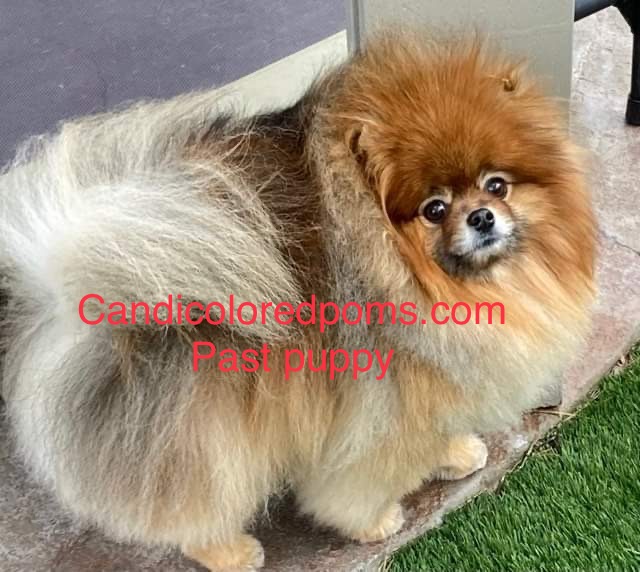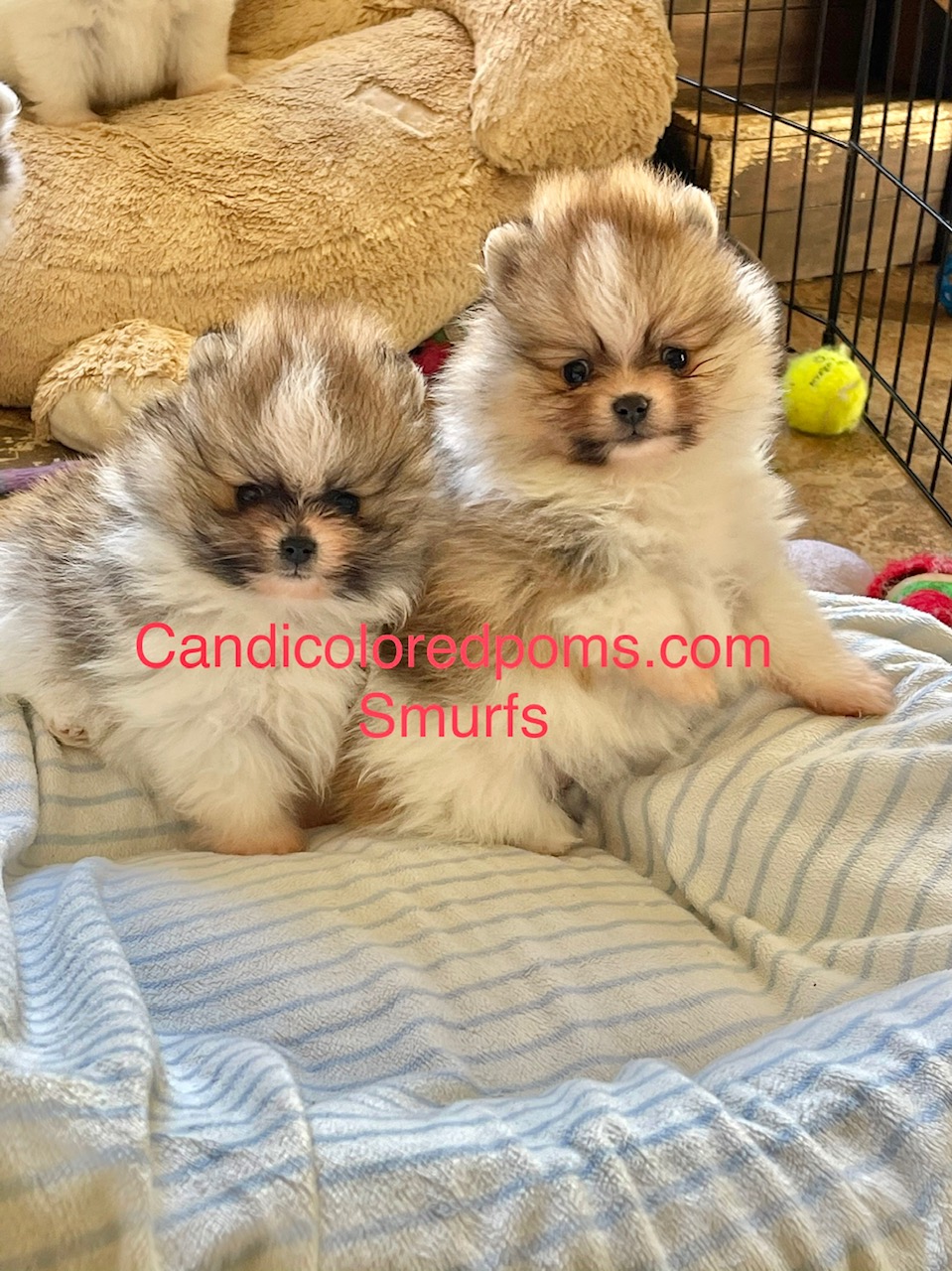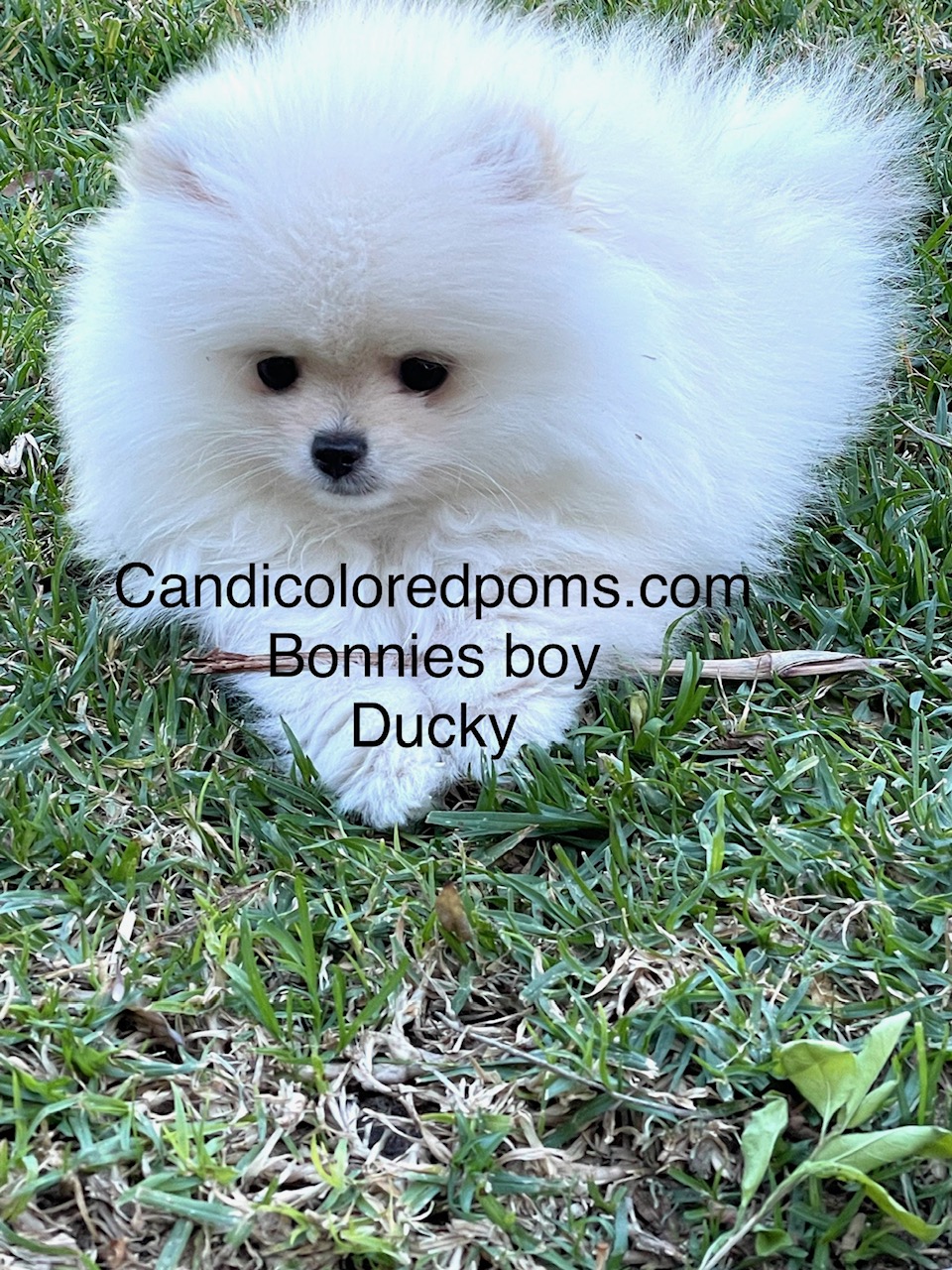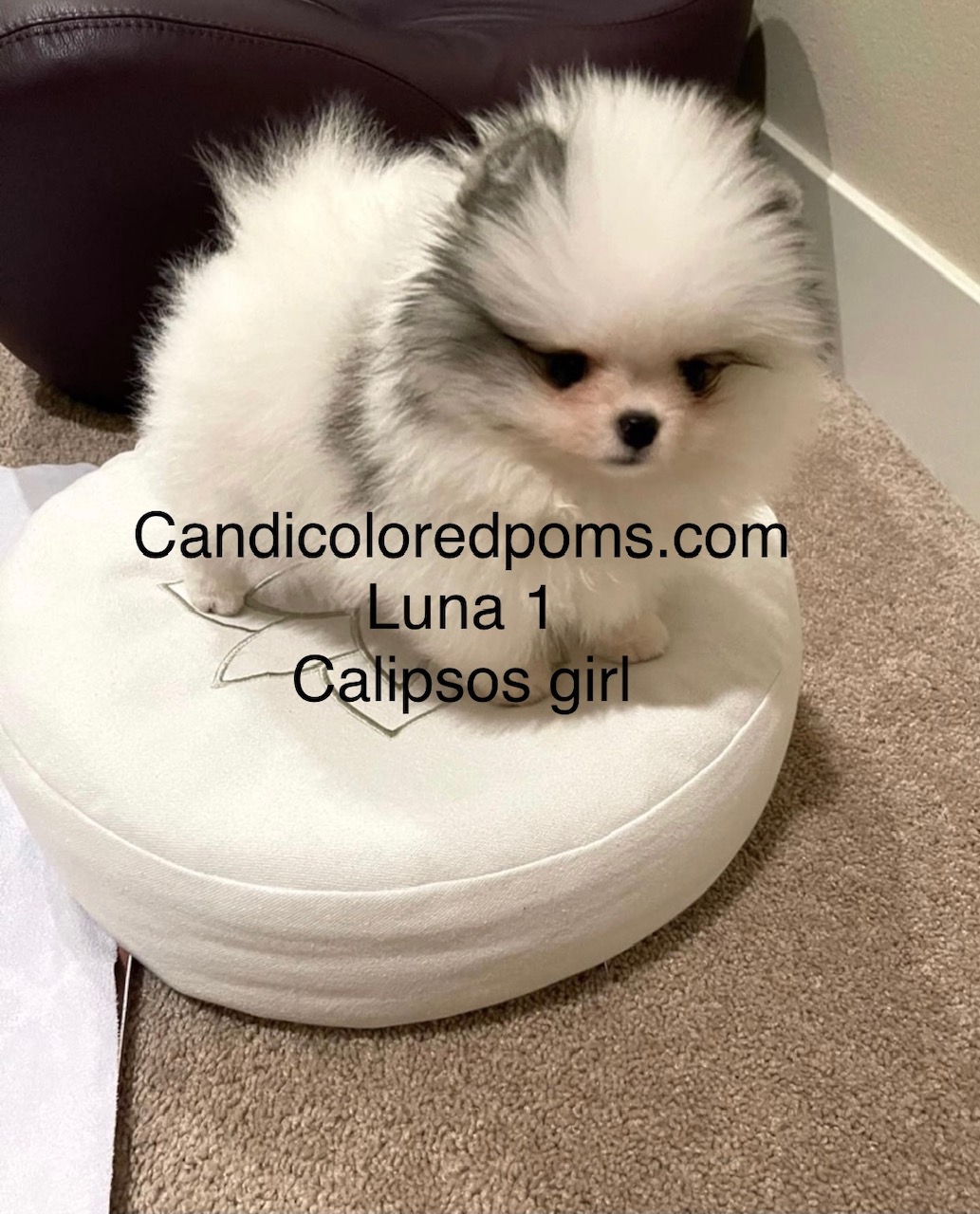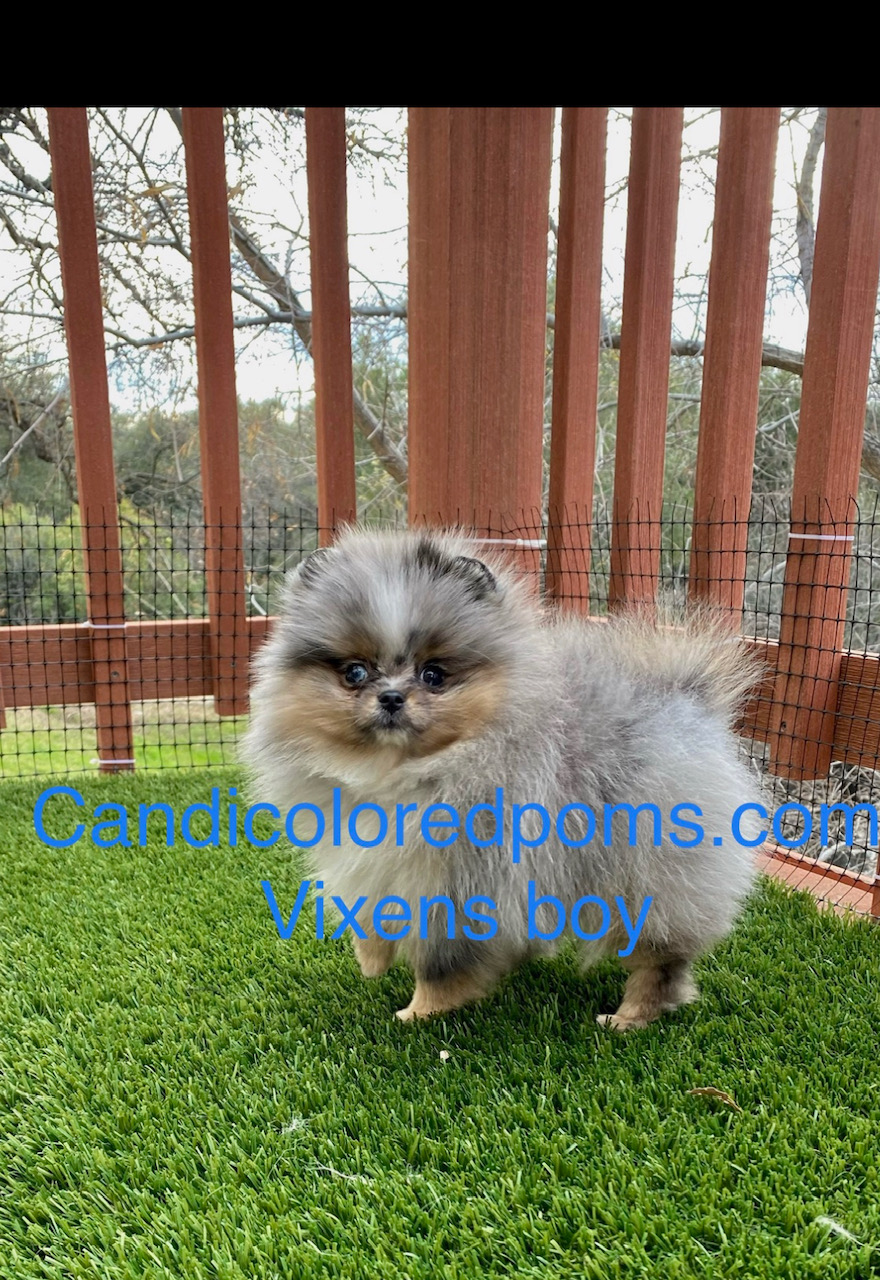 MYA AND YODA ARE EXPECTING IN FEBUARY, PLEASE CALL ME FOR DETAILS 909-228-2481

WELCOME EVERYONE, THANKS FOR STOPPING BY OUR WEBSITE.  WE ARE HOPING FOR NEW POM BABIES NEAR THE END OF FEBUARY AND INTO MARCH  PLEASE KEEP CHECKING OUR SITE, CALL ME OR . FOLLOW ALONG DAILY ON OUR FACEBOOK PAGE AT CANDI'S POMERANIANS LIVE. I KEEP FACEBOOK UPDATED EVERYDAY.  MY COUSI N DOES HAVE THREE GORGEOUS BOYS AVAILABLE FROM MY LINES,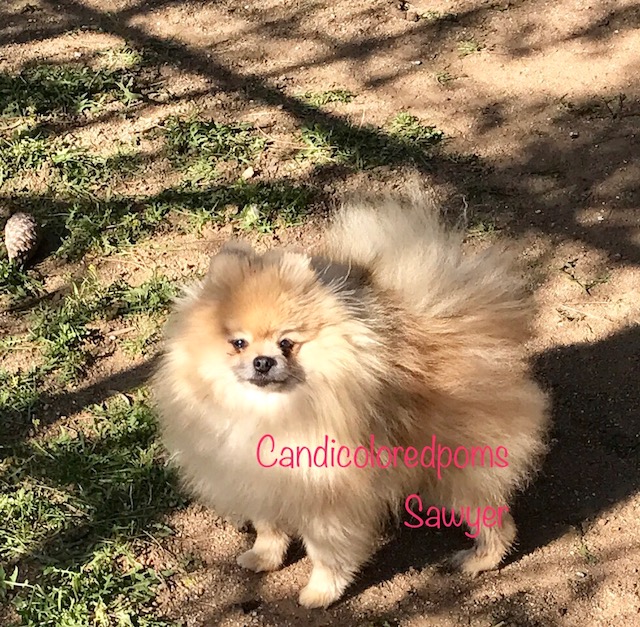 SAWYER AND DAZZLE ARE EXPECTING POM PUPPIES NEAR THE END OF FEB. 2023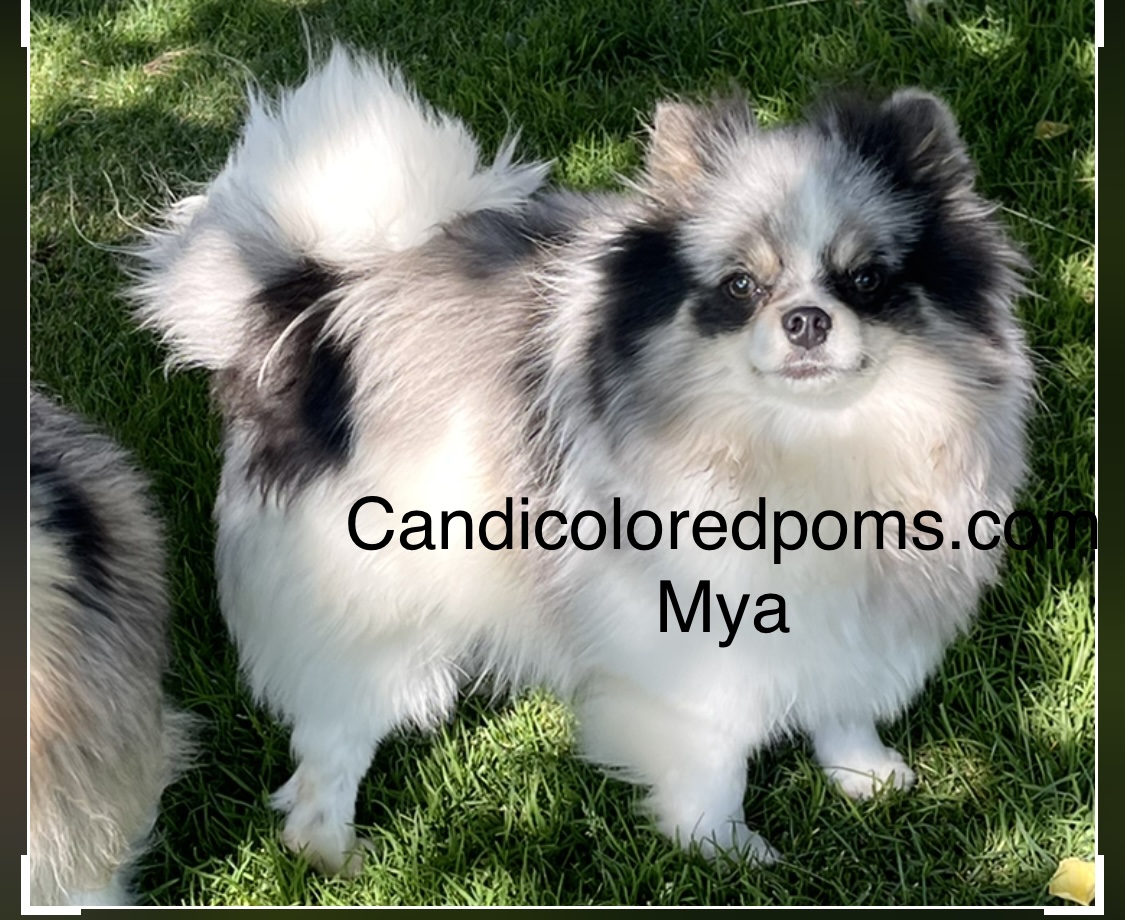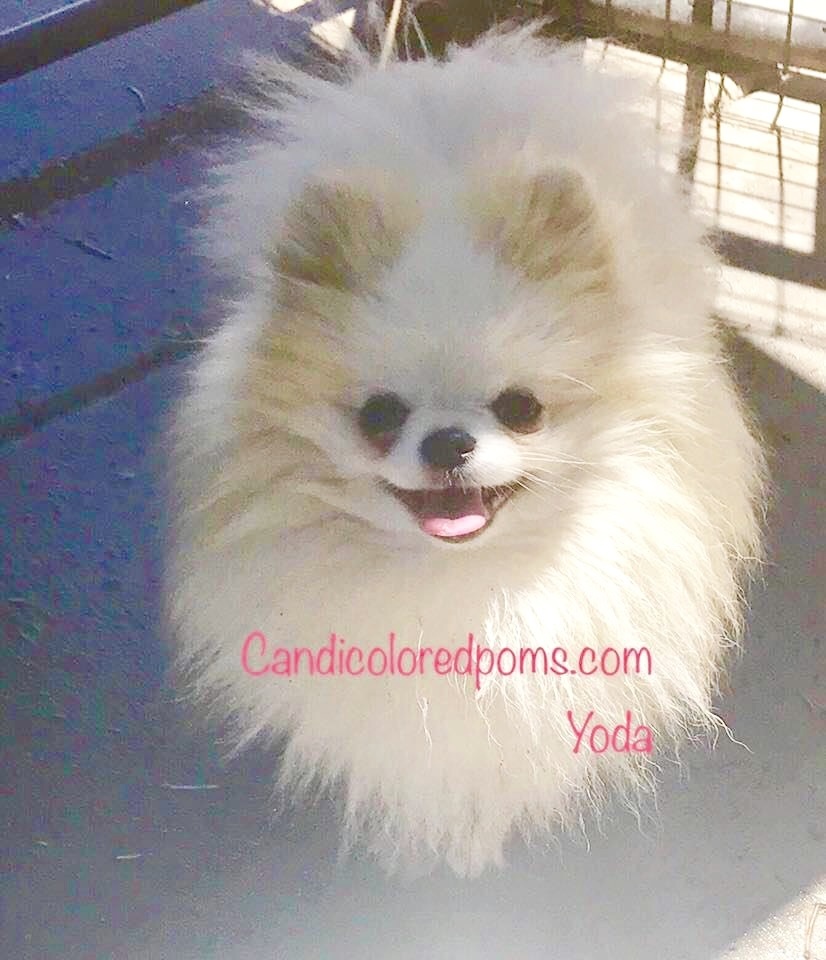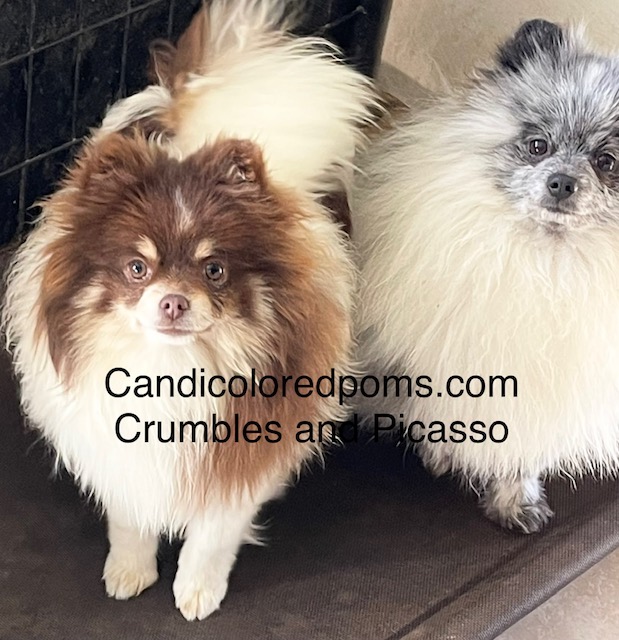 CRUMBLES AND PICASSO ARE EXPECTING IN FEBUARY, PLEASE CALL ME FOR DETAILS 909-228-2481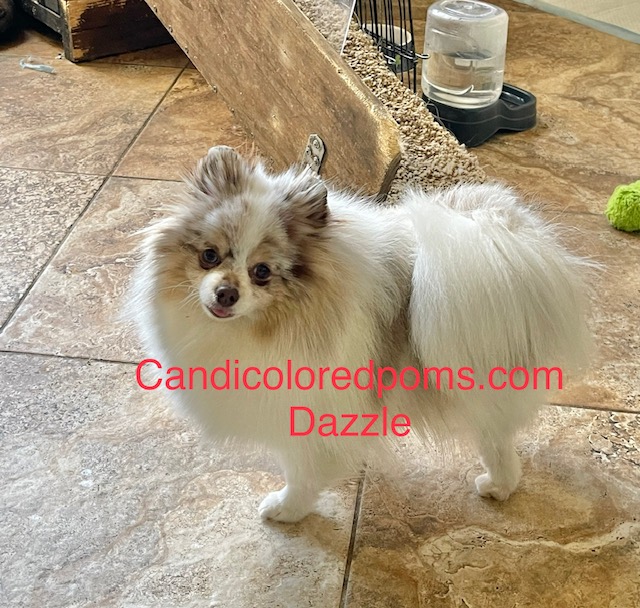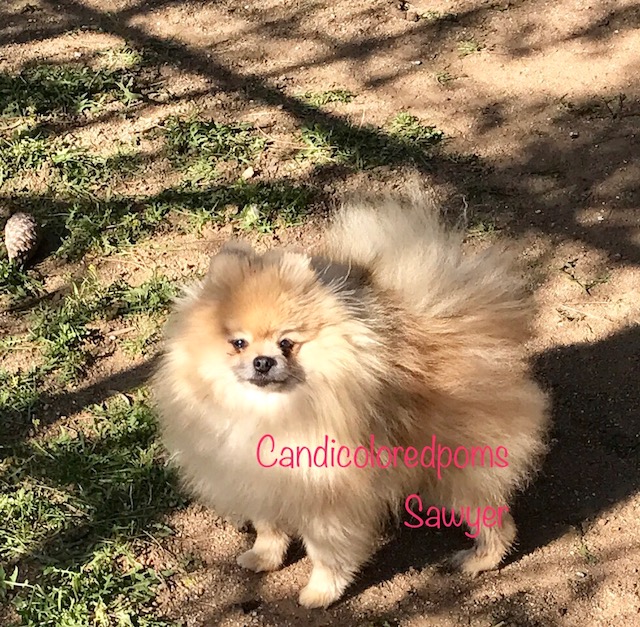 SASHA AND SAWYER BREEDING NOW, MAY HAVE A LITTER BEGINNING OF APRIL 2023

PLEASE CALL ME FOR DETAILS 909-228-2481