POMERANIAN "PUPPY UGLIES"

909-228-2481 call me with any questions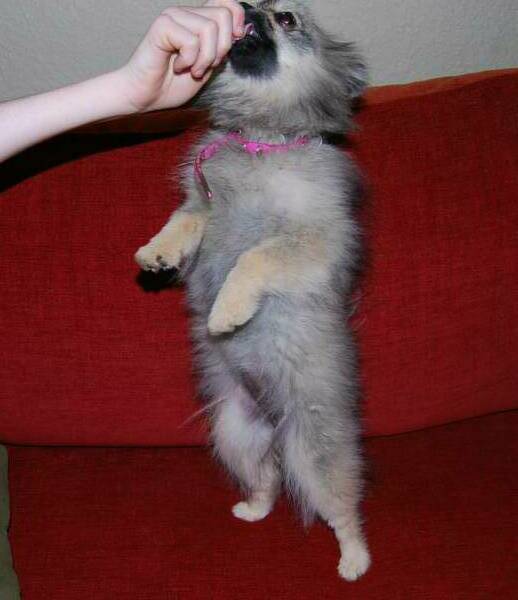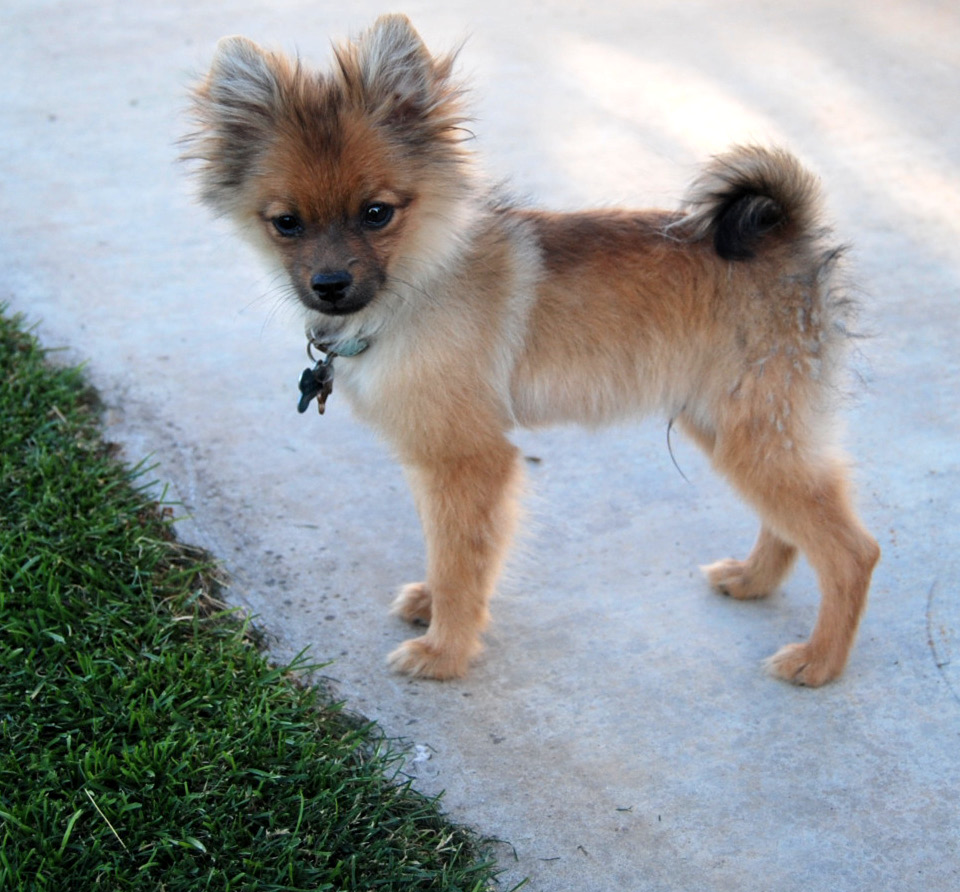 TO KNOW A POM , IS TO LOVE A POM!

POMERANIANS ARE CUTE LITTLE BALLS OF FLUFF WHO HAVE A ZEST FOR LIFE AND A LOVE LIKE NO OTHER FOR THEIR PEOPLE.  WHEN WE TAKE OUR BALL OF FLUFF HOME THEY ARE GORGEOUS.  BUT AS THE MONTHS PASS BY, USUALLY BETWEEN 4 AND 6 MONTHS YOU MAY NOTICE THAT YOUR LITTLE ONE ISN'T  QUITE AS EVEN COATED AS BEFORE.  HAIR WILL BEGUN TO LOOK LONG IS CERTAIN AREAS OF THE BODY AND SHORT IN OTHERS (VERY UNEVEN).  DON'T PANIC!  THIS IS PERFECTLY NORMAL.  IT'S WHAT IS REFERED TO AS 'THE PUPPY UGLIES' IN POMERANIANS.  THE WILL LOOK LIKE A LONG HAIRED CHIHUAHUA FOR A COUPLE MONTHS.  THEIR EARS AND MUZZLES WILL APPEAR LARGER AND MORE PRONOUNCED BECAUSE OF THE HAIR LOSS AROUND THE HEAD. THEN,  USUALLY BETWEEN SIX AND NINE MONTHS, THE ADULT COAT WILL BEGIN TO GROW IN.  THEY USUALLY LOOK PRETTY GOOD BY ABOUT 1 YEAR OLD.  THEY WON'T HAVE THEIR COMPLETE ADULT COAT IN UNTIL 2 YEARS OF AGE.  THIS STAGE ISN'T GOING TO WIN THEM ANY BEAUTY CONTEST, BUT IT WILL BE WORTH THE WAIT WHEN YOU SEE YOUR LITTLE 'UGLY DUCKLING', TURN INTO A BEAUTIFUL SWAN!  ADULT FEMALES WHO HAVE JUSTED WEANED A LITTER OF PUPPIES WILL ALSO BLOW HER ADULT COAT AND LOOK PITIFUL FOR SEVERAL MONTHS UNTIL HER COAT RETURNS. BELOW ARE SOME EXAMPLES OF THE PUPPY UGLIES AND WHAT TO EXPECT.  HOPE THIS HAS BEEN HELPFUL.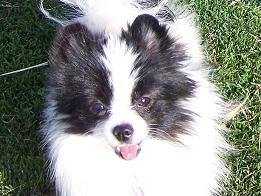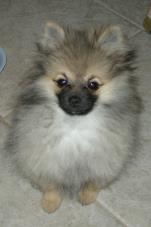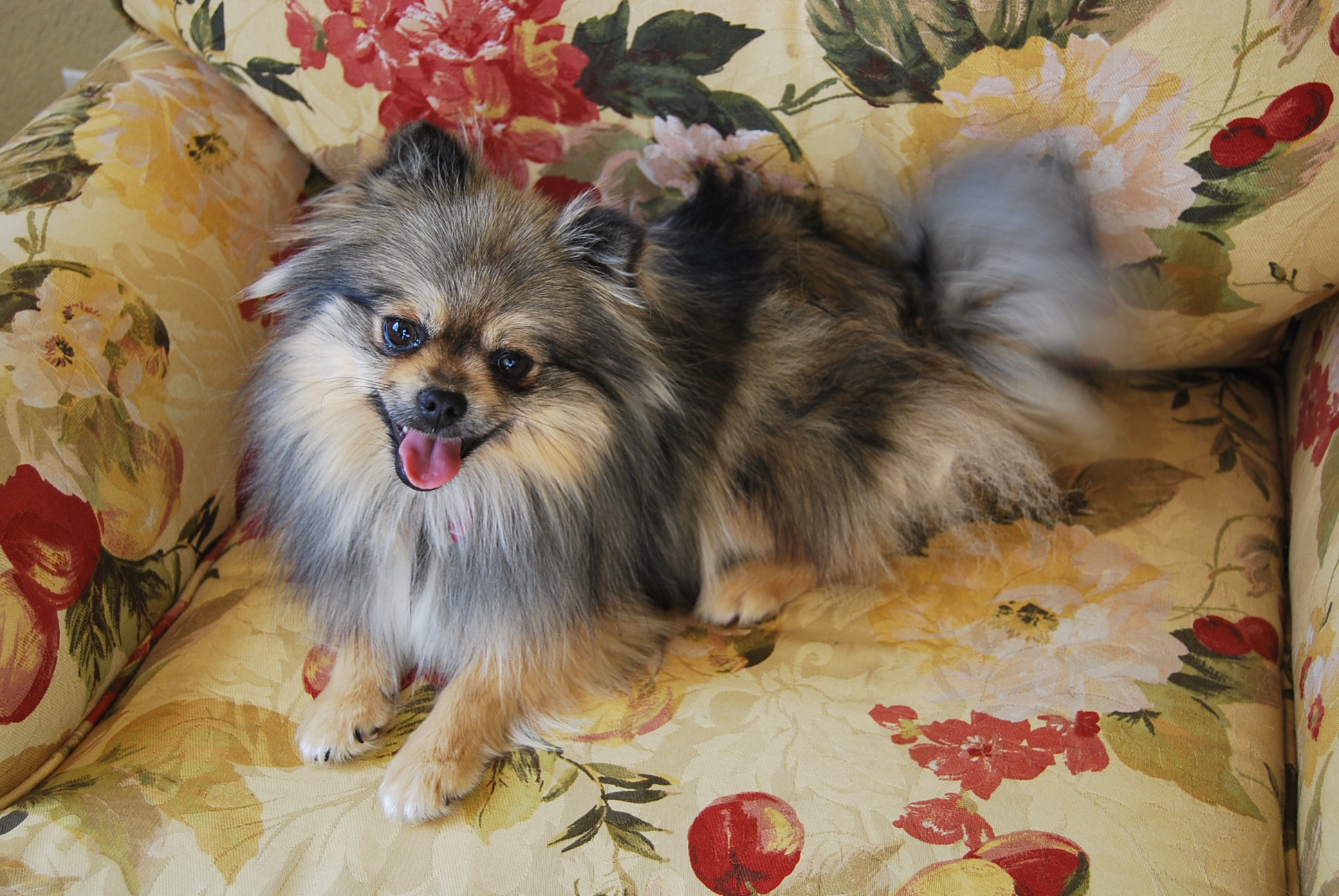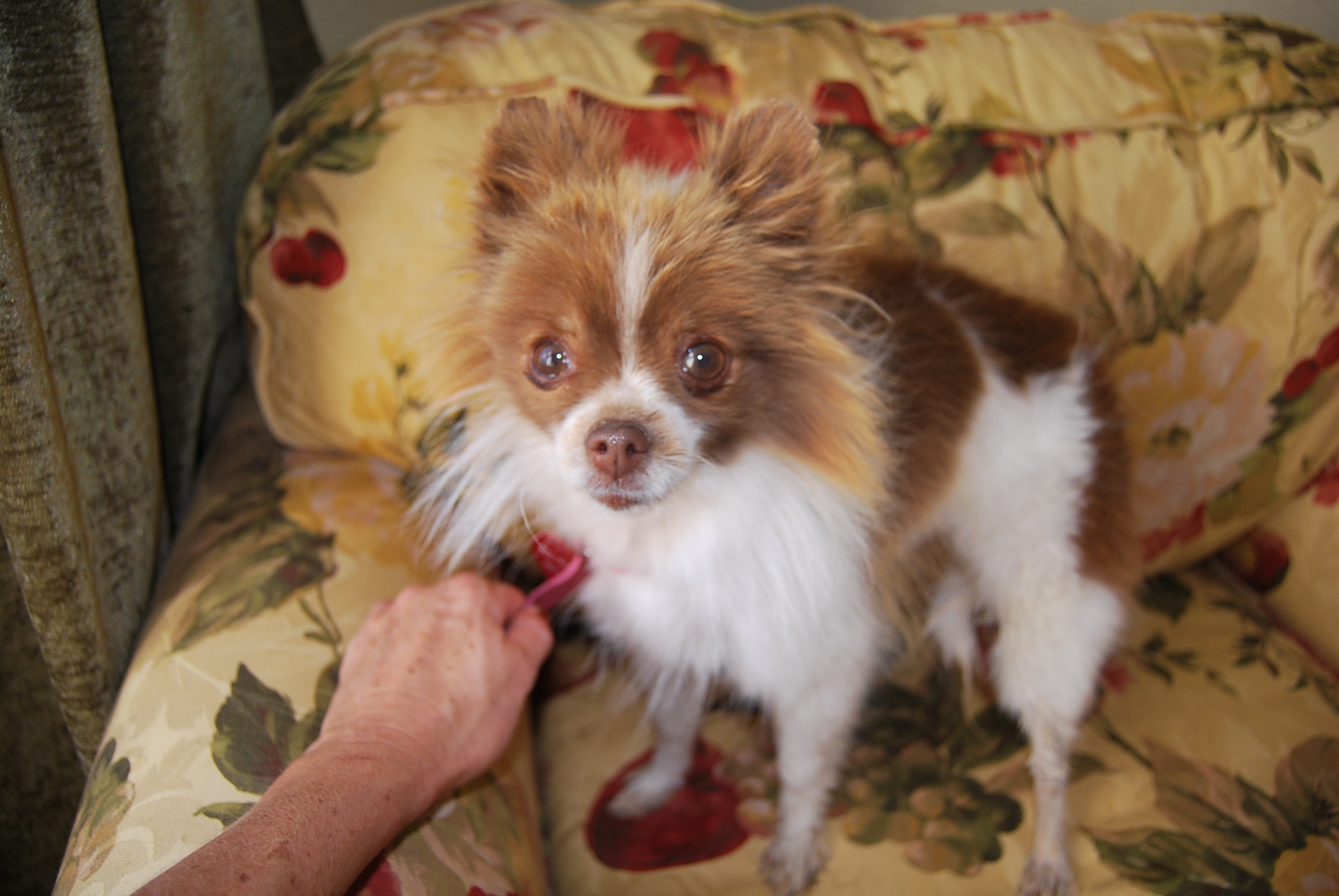 WE WILL BE ADDING A VIDEO SHOWING HOW TO MAKE HOMEMADE 'RAW DIET' DOG FOOD SOON.   WE FEED ALL OUR ADULT DOGS A RAW DIET NOW.  I BELIEVE IT HAS IMPROVED THEIR COATS, ENERGY LEVEL, AND ANY ALLERGY PROBLEMS THEY HAD.  WE USE FRESH MEAT , SUCH AS CHICKEN, BEEF, FISH, PORK, OR LAMB.  WE GRIND THE MEAT USING AN INDUSTRIAL MEAT GRINDER.  WE THEN ADD FRUITS AND VEGGIES, SUCH AS APPLES, BANANNAS, PUMPKIN, PEARS, CARROTS, SWEET POTATOES, BROCCOLI, PEAS, RICE, YOU CAN EVEN ADD COOKED PASTA!  WE THEN ROLL IT INTO BALLS AND KEEP IT EITHER IN THE FREEZER OR REFRIGERATOR UNTIL WE ARE READY TO FEED.  OUR DOGS LOVE IT AND IT'S GOOD FOR THEM.  YOU CAN ALSO GIVE THEM RAW BONES WITH MEAT STILL ON IT.  THIS IS GREAT FOR REMOVING TARTER FROM THEIR TEETH.  AND IF YOU KNOW POMS, YOU KNOW THEY ARE FAMOUS FOR HAVING BAD TEETH!  IF YOU WOULD LIKE MORE INFO. ON THIS, FEEL FREE TO CALL ME AND I CAN GIVE YOU SOME TIPS. 909-228-2481  OK, IF MAKING YOUR OWN RAW DOG FOOD SEEMS LIKE ALOT OF WORK, THEN TRY 'STELLA AND CHEWY'S RAW DOG FOOD DIET.  IT'S JUST AS GOOD AS HOMEMADE WITHOUT ALL THE FUSS.  IT COMES IN A VARIETY OF FLAVORS AND THE DOGS GO CRAZY FOR IT.  IT ALSO COMES IN A CAT FOOD!  YOU CAN FIND MORE INFO ABOUT IT ONLINE.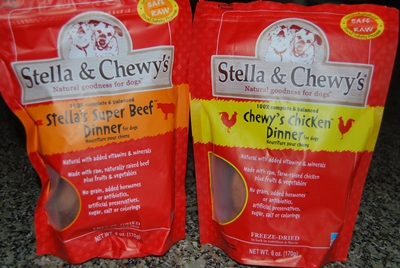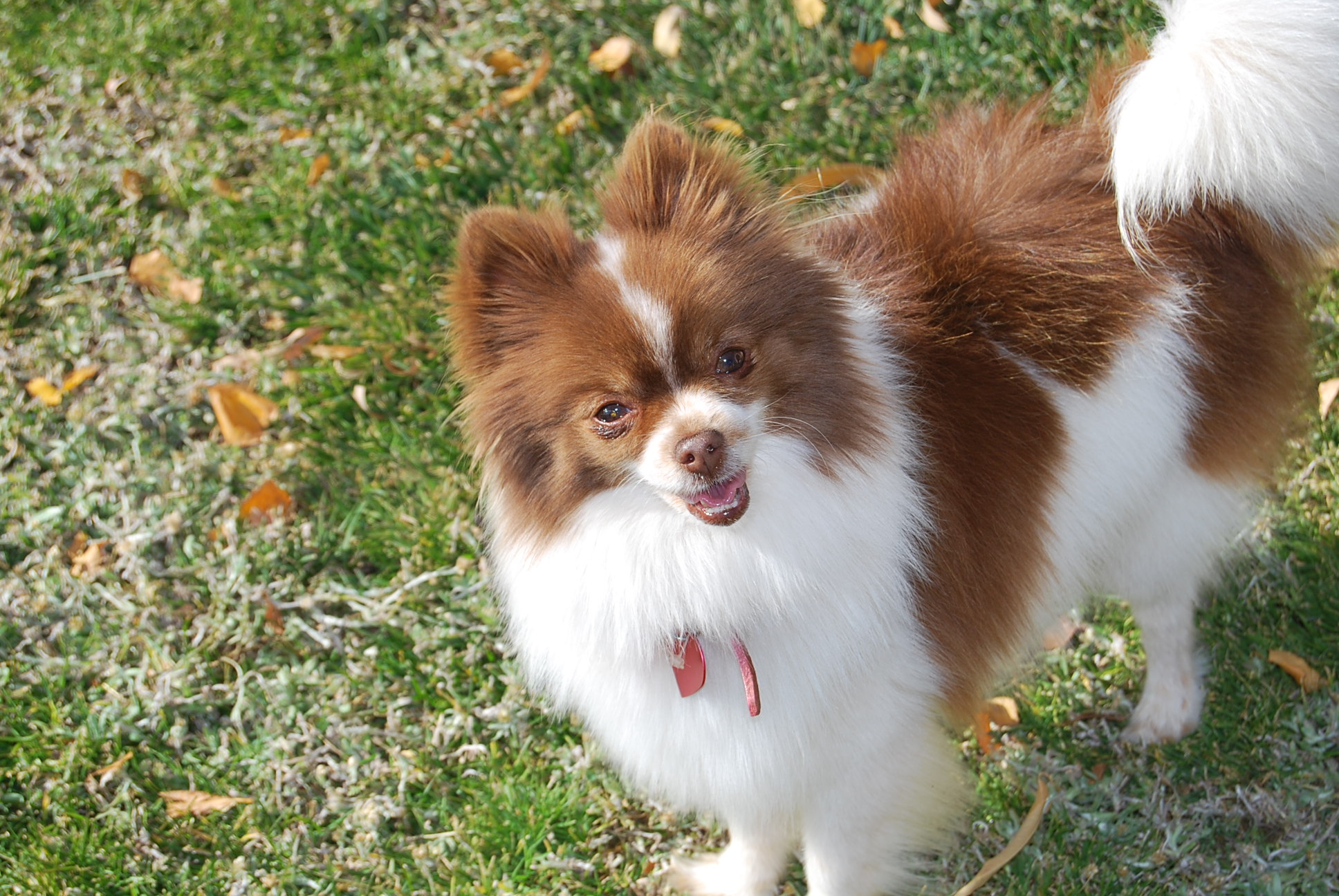 After a litter of puppies and when her fur starts to grow back.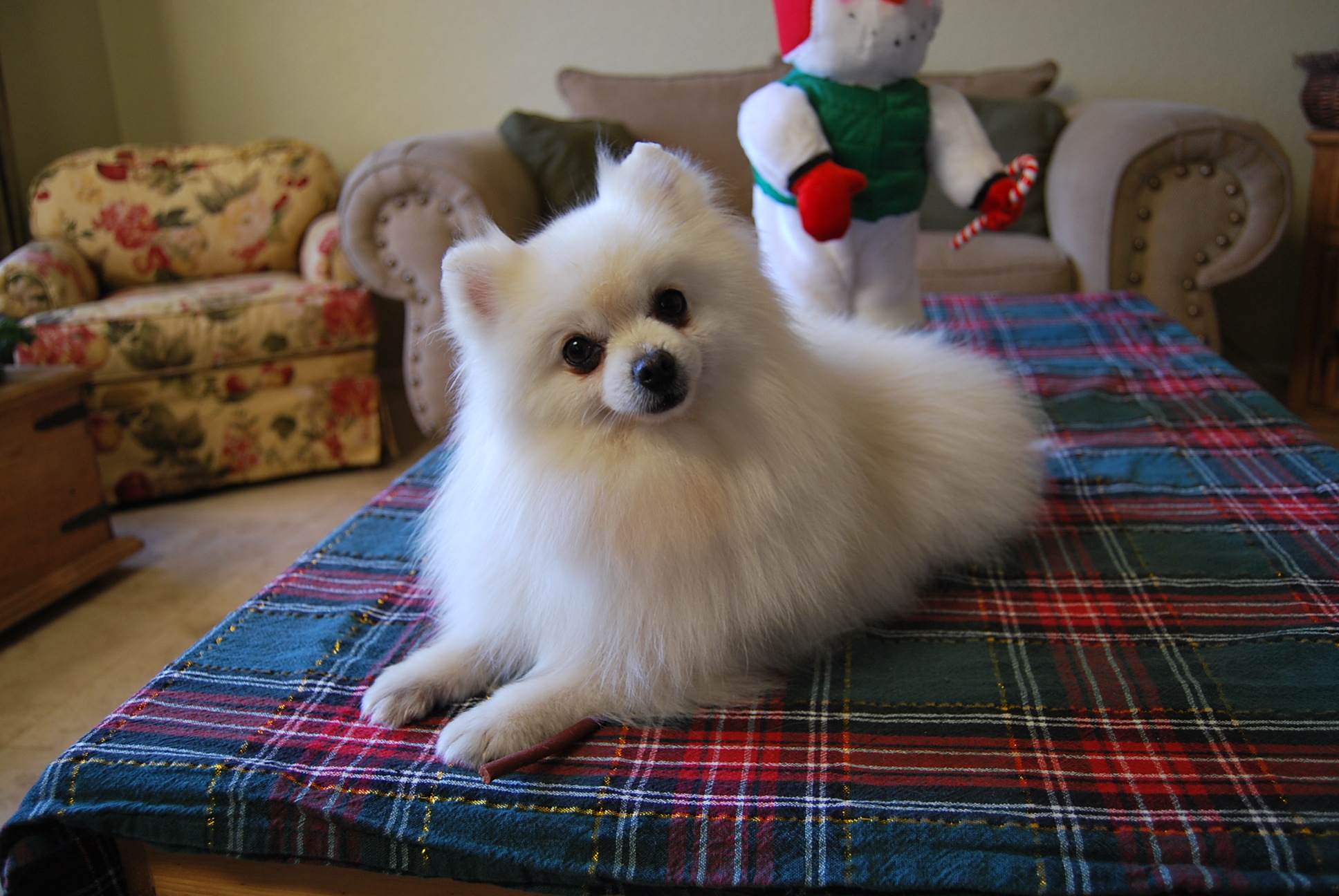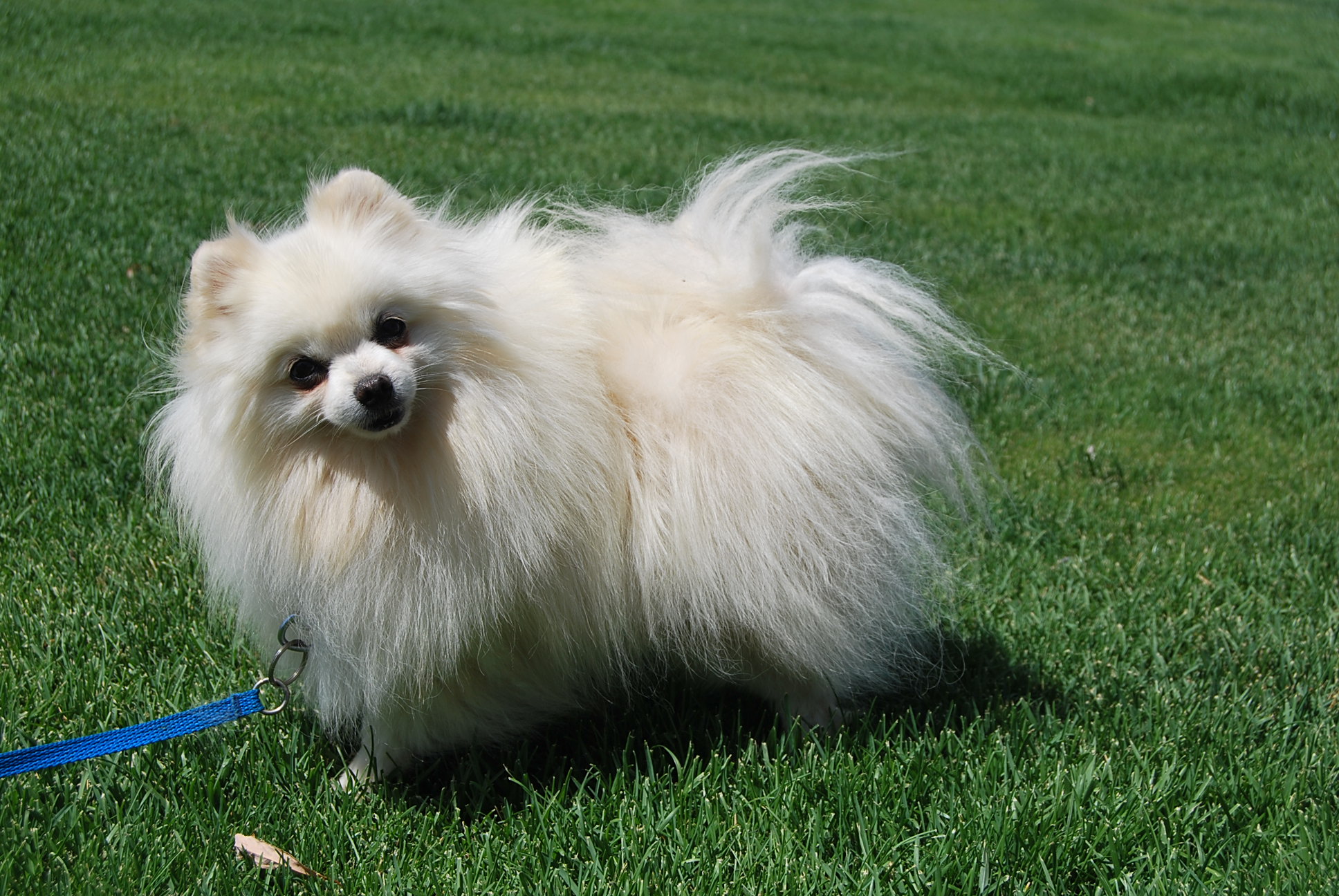 Luigi before and after his coat came in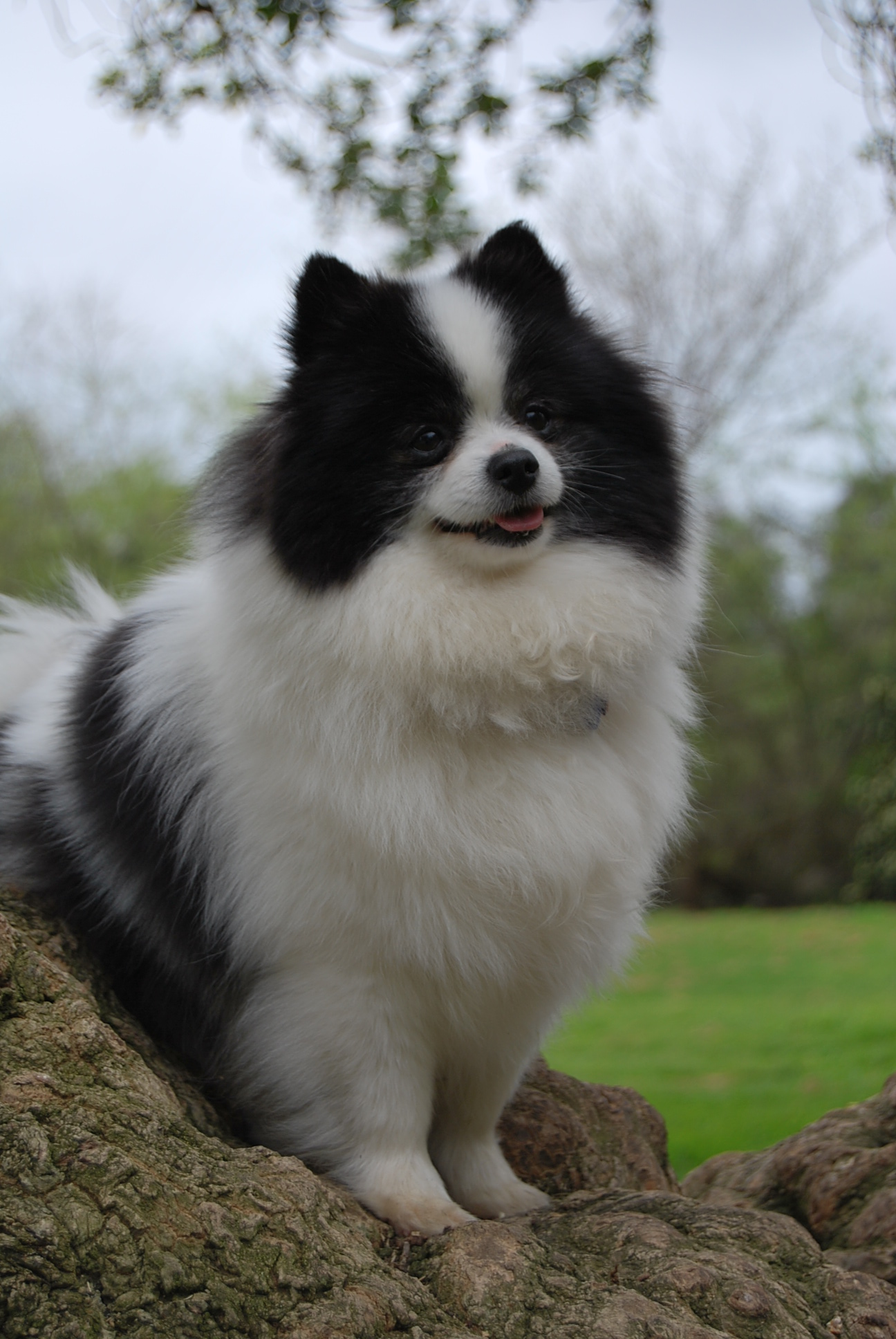 From puppy uglies to gorgeous pomeranians!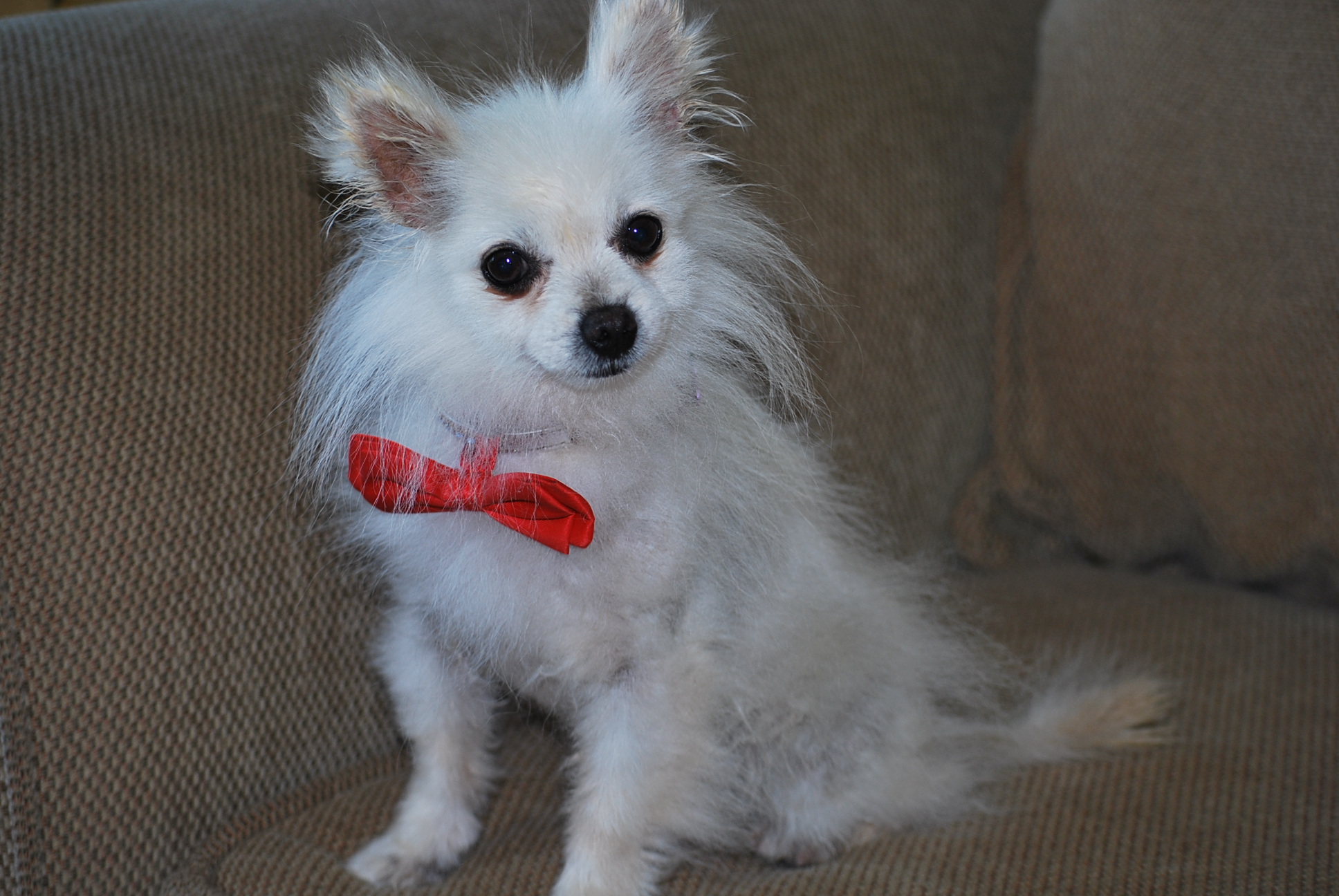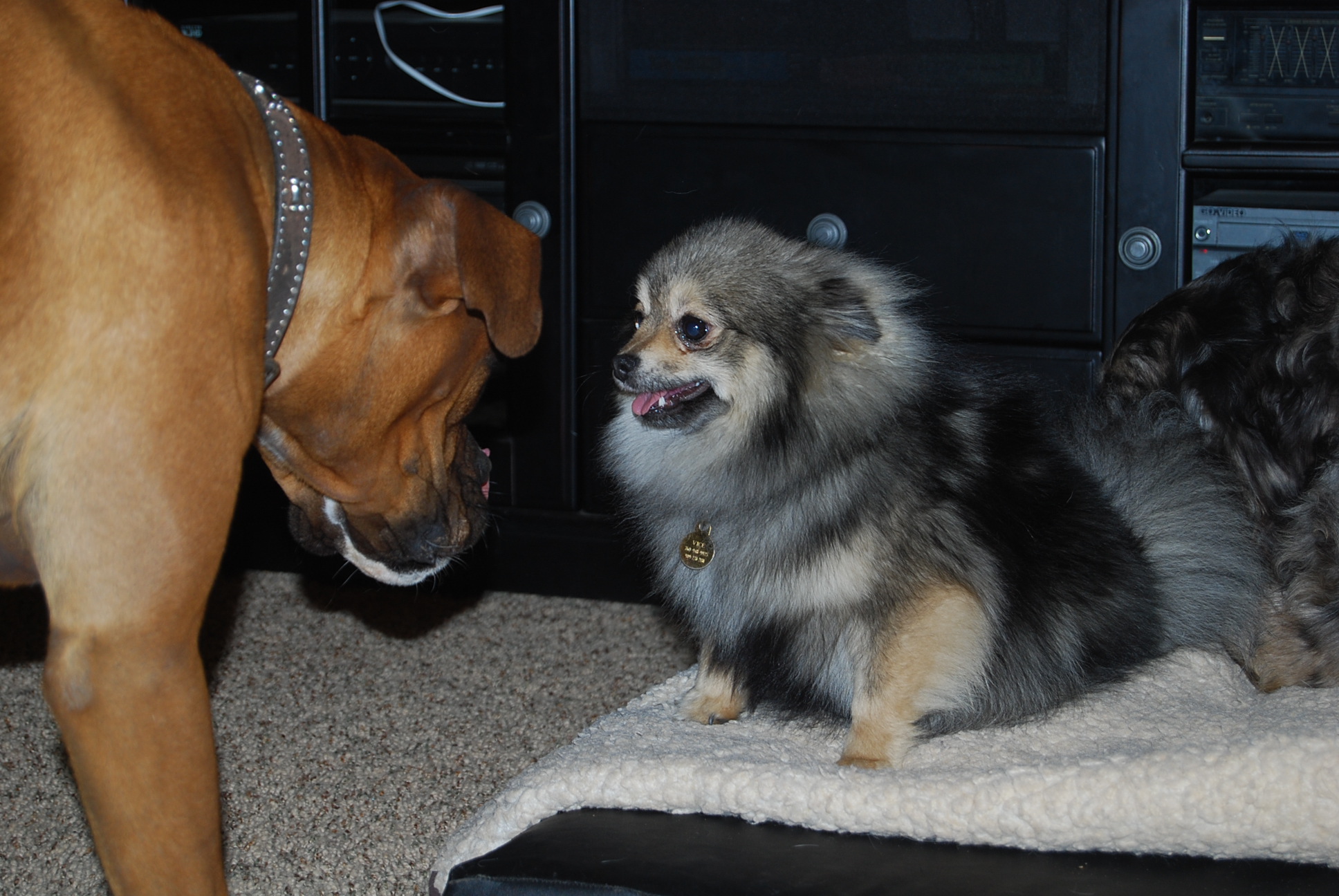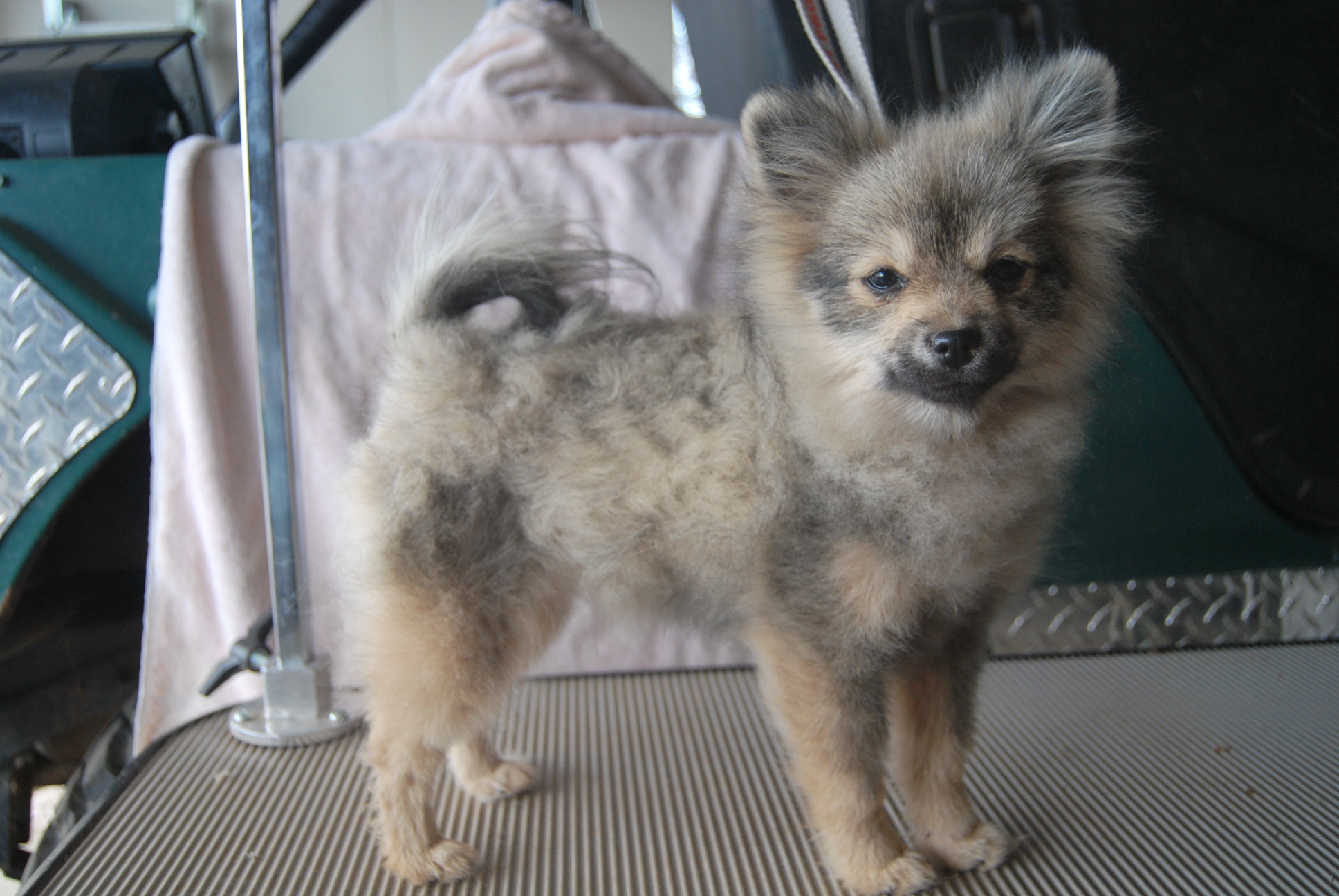 In the pupply ugglies to about 1 1/2 yrs old

POMERANIAN COLOR CHANGES: SEE OUR NEW PAGE ABOUT HOW MUCH POMERANIAN PUPPIES COLORS CHANGE AS THEY GROW.